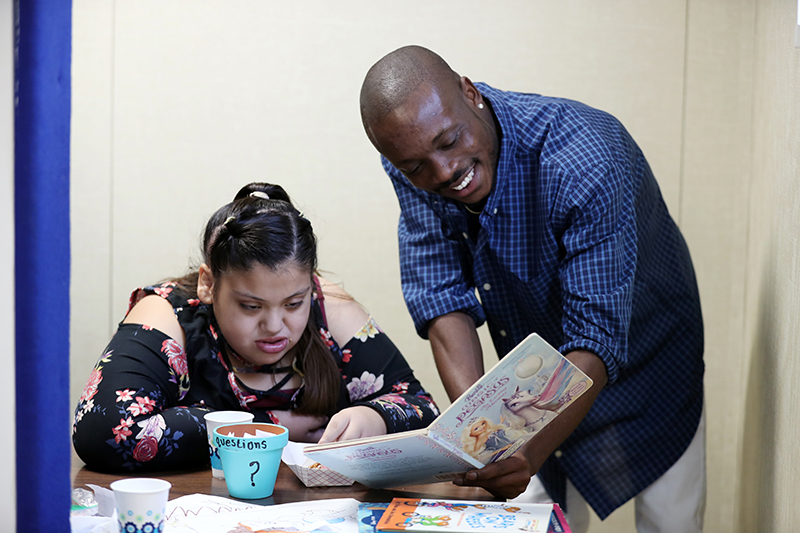 The University Center for Developmental Disabilities (UCDD) subscribes to a philosophy of positive behavioral interventions. UCDD believes that all consumers have the ability to increase their independence and maturity. To accomplish this goal, UCDD utilizes Functional Analysis to understand the structure and function of challenging behaviors in order to teach new or replacement behaviors as effective alternatives to the identified problem behaviors.
The University Center for Developmental Disabilities provides a program for children with autism within San Bernardino and Riverside counties. This program was developed as a collaboration between the Inland Regional Center (IRC) and California State University, San Bernardino (CSUSB) to serve children with autism and other pervasive developmental disabilities and their families. The program is designed to complement existing programs by providing supplemental support services.
Interested?
The program operates in San Bernardino Monday through Thursday evenings from 6:00 – 8:30 p.m. and Saturday mornings from 9:00 – 11:30 a.m. The program operates in Palm Desert Monday through Thursday evenings from 6:00 – 8:30 p.m.
Families are referred to the UCDD program by their Regional Center case manager. Each child referred to the program will receive a two part assessment, home and Center based, from UCDD staff. Parents can obtain additional information about the program or can schedule an appointment to visit the center by contacting us at 909.537.5495.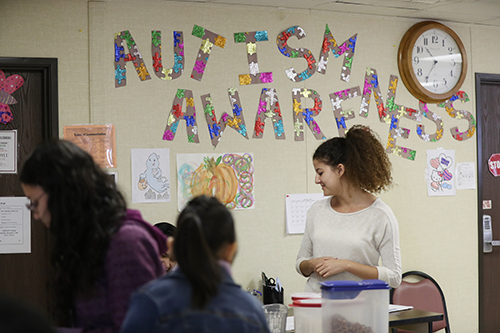 Our Techniques
The UCDD program is an individually designed, intense, one-to-one behavioral intervention. Services include direct instruction to children to increase socialization, communication and appropriate behaviors, support activities for parents and siblings, instruction for improved parenting, and activities to enhance the cooperation of schools and agencies that serve children enrolled in Center programs.
Treatment and Education of Autistic and related Communication handicapped Children (TEACCH) principles are also used with some of the children at the Center. TEACCH's structured teaching caters to the child's visual processing strengths by organizing the physical structure of the environment.
The Picture Exchange Communication System (PECS) is also used with some of the children at the Center. PECS is a communication training program designed to help children with autism acquire functional, symbolic communication skills. Children using PECS are taught to give a picture or icon of a desired item or activity to their teacher or parent in exchange for the item. Initiated, symbolic communication is taught using PECS system. Verbal cues are paired with the PECS icons and the use of spoken language is also reinforced.
How it Works
An intensive one-to-one instructional design is used with the children enrolled in the UCDD program. In each two and one half hour session, children will work with their teacher to increase communication, socialization and appropriate behaviors. Initial goals often include increasing a child's ability to attend to preferred a non preferred activities, increasing a child's ability to transition between activities and increasing compliance.
Children typically attend the UCDD program for one session per week for approximately two years. Programming may also include more frequent participation in Center programming and work within the home or school environment, based on the child's individual needs.
Parent Training
Parents of children attending the supplemental program at UCDD are required to participate in UCDD's parent support groups. These support groups are run by a UCDD counselor. Parents participate in a weekly informational and support group for parents led by an UCDD counselor. Parent group objectives include: increased parenting skills, knowledge of effective behavioral techniques, and reduction in feelings of isolation.