CSUSB Drone Club Hosts Demo for Local Girl Scouts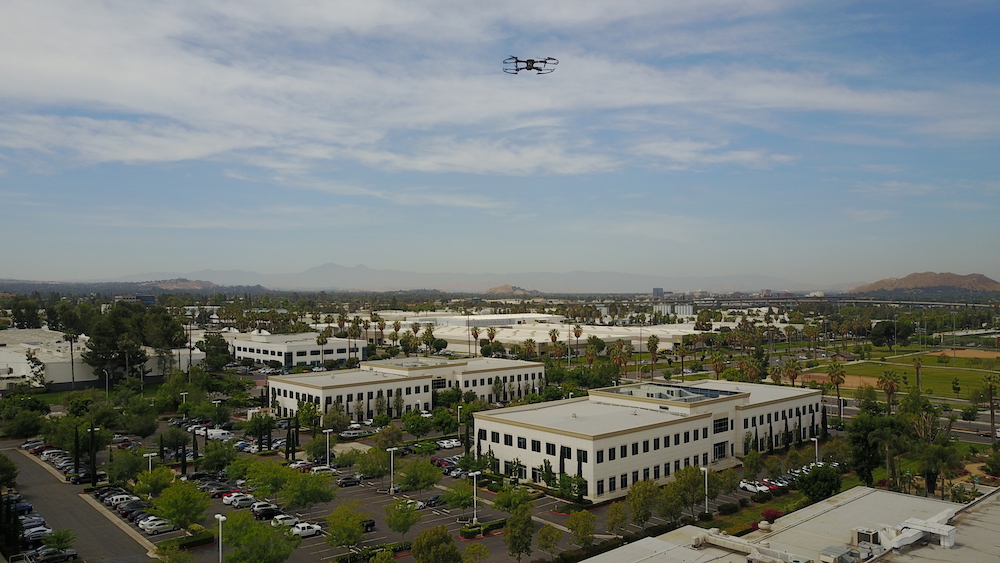 San Bernardino, CA - On April 26, 2017, approximately 150 Girl Scouts set aside their cookies to attend a drone demonstration at Bourns, Inc. in Riverside, CA. Upon their arrival, the girls learned about the various uses of drones and careers in the field, from reconnaissance to Amazon deliveries.
Dr. Vincent Nestler, with help from volunteers from CSUSB's Drone Club, hosted the event. In the days leading up to it, volunteers prepared the drones for the demo with firmware updates, iPad updates, and software configuration, as well as by charging batteries and studying materials. Throughout the day, they presented some of the capabilities and limitations of the technology.
"We taught them the uses of drones and the practicality of why people have drones," volunteer Lauren Cirillo said. "We told them how farmers use drones to find livestock that wander off. We talked about different jobs you can have in drone flying. You can find employment being a drone pilot." Scouts also had the opportunity to work with the drones themselves."We demonstrated for them the key features [of the DJI Magic Pro]," Cirillo said. "We had them go to max height, which is 400 feet in the air. The girls took a selfie with the drone. Using hand movements, you can have it take pictures of you."
The event encouraged girls interested in technology or cybersecurity to pursue their interests. "The girls were thrilled with the drone activities," Girl Scout STEM Program Manager Carrie R. said. "The majority of the girls had never had any exposure to drones. They were so excited to see them in action."
CSUSB would like to thank Dr. Nestler; the Drone Club; Bourns, Inc; and the Girl Scouts of San Gorgonio for making the event successful.
For more information about the CSUSB Drone team, please visit contact us at cyber@csusb.edu