Facebook Joins Forces with CSUSB Cybersecurity Department for New Educational Opportunities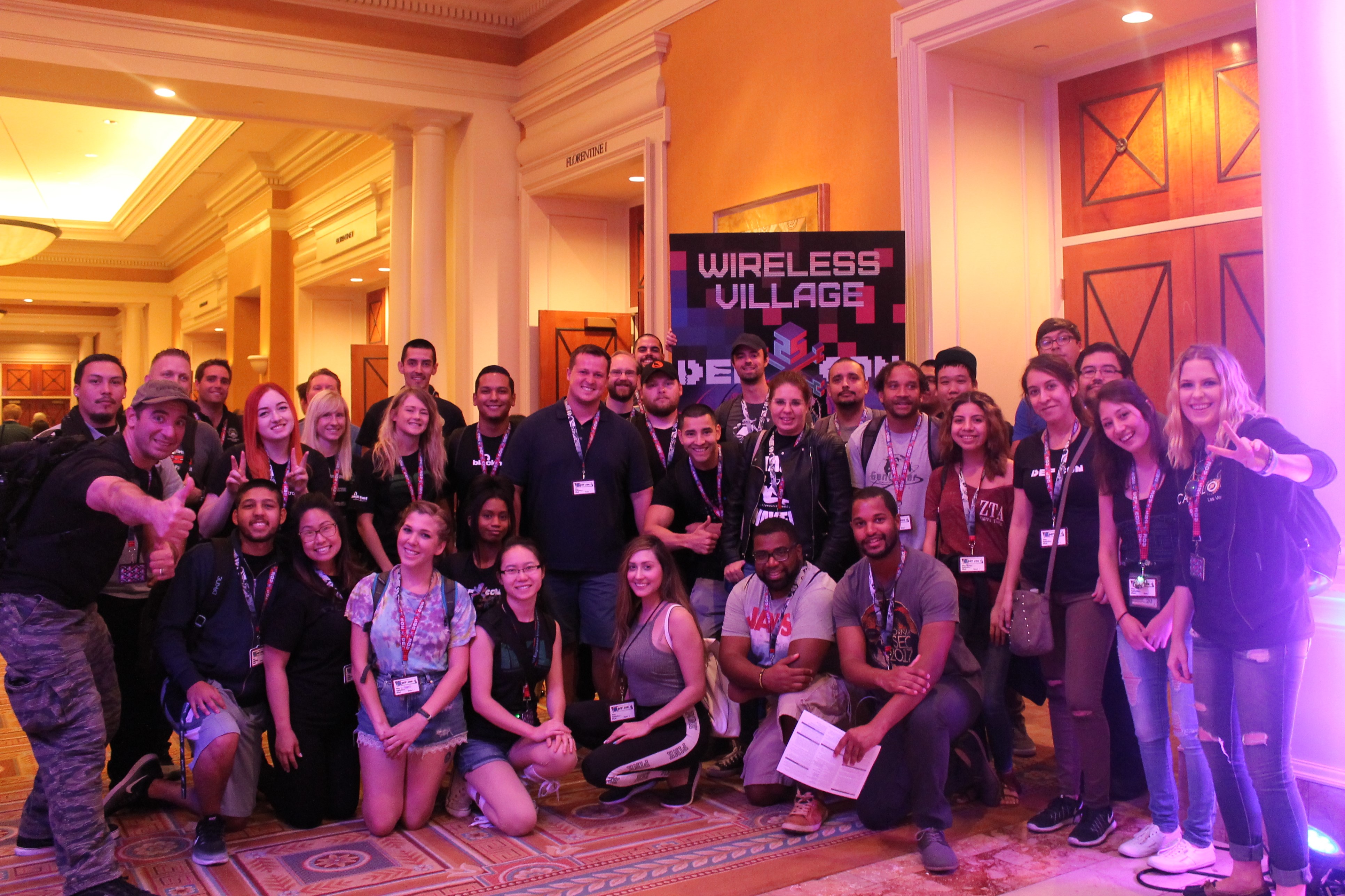 By Christine Hysell
San Bernardino - Since 2015, nearly 750 girls have attended CSUSB's GenCyber camp. Representatives from Facebook return each year to teach a session at the camp in hopes of encouraging young girls to enter the cybersecurity field in the future – but the partnership has expanded beyond a single summer event to include sponsorships and recruitment for older students.
The social media giant sponsored 21 CSUSB students to give them the opportunity to attend Black Hat and DEF CON, two computer security conventions held in Las Vegas in July.
"DEF CON has many purposes, but ultimately, it is a gathering of hackers and cyber geeks from all over the world, ranging from Noobs to Uber hackers," Lauren Cirillo said. "To put it simply, I would not have attended the convention if it weren't for Facebook and their support. I am grateful to them for allowing me this opportunity and fulfilling a dream of mine that I have had since high school."
The students in attendance saw the value of their education tangibly through both conventions.
"As a student that as studied Business Administration and is now Cybersecurity focused, the business application focus of BlackHat was so easy to pick up and see the importance of," Nick Trezza said. "The presenters all work in their field and were showing ways to change the way that the working world looks at security. These guys are trying to take the difficulty out of keeping client and business information secretive."
Facebook supported future learning endeavors for these students and others in the cybersecurity field through a new educational initiative: a 12-week course on web security, with students receiving credit and Facebook certification upon completion of the class.
CSUSB is one of seven schools to partner with Facebook, and students plan to visit the Facebook campus in the future. In addition, students hope that this partnership may lead to recruitment for potential jobs and internships.
Facebook's contribution to the educational community (including a mixer and luncheon for the students attending DEF CON and Black Hat) has encouraged students to pursue their passions beyond the classroom.
"I had no idea that I could learn such amazing material without being in school, and it has triggered my interest in game theory," Trezza said. "All in all, the learning experience as a student seeing what professionals and experts are talking about was an unparalleled experience. Thank you to Facebook a million times!"