When you combine your area of expertise, or interests, with the knowledge of a world language, the possibilities are many.
Here are but a few of the professions where a language can offer you an advantage:
Teaching
Health/Medical Field
International Business
International Law
Counseling
Translation
Public Service
Finance
Advertising
FBI
CIA
Diplomatic Corps
Interpreting
Computer Science
Travel
Management
International Relations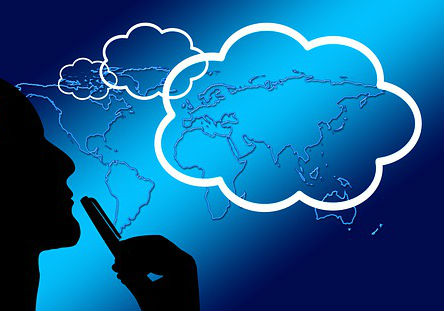 Visit the Career Development Center at CSUSB for additional information and career services. You can contact them by calling (909) 537-5250, emailing them at careercenter@csusb.edu, or by visiting them in SMSU South 112. 
Advising
Advising is available through Academic Advising (ASUA).
Careers in Teaching
There is a strong need for World Language teachers in the San Bernardino and Riverside high school districts, as well as statewide. The program at CSUSB has a good reputation; department chairs and principals call regularly for recommendations for new world language teachers.
What are the criteria to become a teacher?
You need to complete an approved degree program in a world language (or take the CSET exam, see below) then complete a series of courses leading to a Teaching Credential for a 'Single Subject' (in the language). The Teaching Credential is usually completed after completing the Bachelor's Degree. At CSUSB, one-year and two-year Teaching Credential programs are available. More information regarding the single subject credential is available through the College of Education. More information regarding Commission-Approved Subject Matter Preparation Programs is available from the Commission on Teacher Credentialing.
French - Students who began the B.A. in French program (Culture Studies or Literature track) at CSUSB need to take the CSET Exam in order to be admitted into a teaching credential program. The French CSET exam has three parts covering knowledge of linguistics, knowledge of literature & culture, and knowledge of the language.
Online sites to explore for job openings include:
Careers in Government Service
There are many ways in which a major or a minor in a world language can enhance your abilities to find a job in a state or national government office. The Department of Agriculture, the Department of Transportation, the National Park Service, the Foreign Service, and the military are all organizations that need employees with multilingual skills.
To learn more about these job opportunities, visit the following sites:
How to Add Languages onto Your Resume
If you are interested in learning how to add languages onto your resume, please visit this website.
Other Careers Using World Languages
There are many jobs which either require a world language skill or in which your skills in another language will strengthen your resume. Other websites providing information about careers in world languages are: