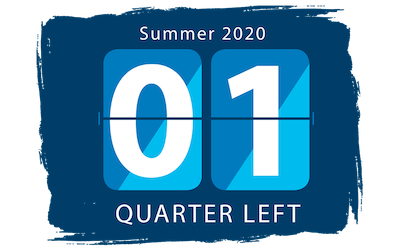 CSUSB will convert from a quarter to semester system (Q2S) in Fall 2020. In the World Languages and Literatures Department, we have significantly revised and updated our ARABIC, FRENCH, SPANISH BA and MA curricula. These changes and the new courses will soon be posted for you to see.
Student Tools
What Students Need to Know
All current students need to be advised and determined whether they will graduate under the current Quarter (Q) or upcoming Semester (S) systems. We highly recommend current students graduate before conversion if possible. Of course, all quarter classes taken will be transferrable to the semester system.
Semester classes will run for 15 weeks (Quarter classes run for 10 weeks) and most classes will be 3 units. A full time load will be 15 units (five classes per semester) and the total number of units for graduation will be 120 units. Of course, we will be translating the current 4 unit quarter classes into semester units so students will not be required to take extra classes.
As you can imagine, this is an exciting opportunity to create new classes and programs, but also a time when students may feel confused about what classes to take. As always, please see your department or professional advisor (College of Arts and Letters Advising Office, UH 203, 909-537-5121).
Our promise to our students is to make this important transition as smooth as possible. We will be issuing course substitutions and waivers when possible to help you achieve your academic goals and to graduate on time!
The Quarter to Semester (Q2S) website offers more details included a Student FAQ.