About
50/50 Day is a free day and global initiative for people to engage in conversation about working towards a more gender-balanced world in all sectors of society: business, politics, culture, home, and more. The first 50/50 Day was May 10, 2017 which had over 11,000 events in 146 countries. Participating groups viewed the twenty minute film, 50/50: Rethinking the Past, Present, and Future of Women in Power, which explores the 10,000 year history of women + power — from setbacks and uprisings, to the bigger context of where we are today.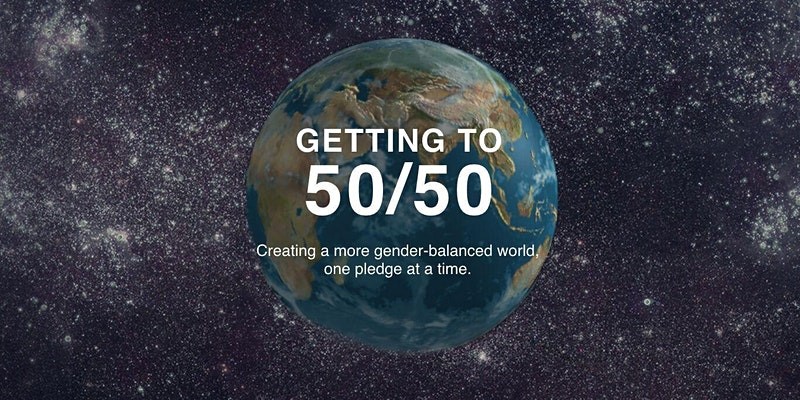 Join us for the 50/50 Movement!
Commemorating 100 Years of the 19th Amendment - Women's Right to Vote!
When: Thursday, September 17th, 2020 (9:30 am - 12:00 pm)
Featured Speaker: Assemblymember Eloise Gomez Reyes, 
Location: Zoom ID 9704825339
Zoom Password: 5050day
Join the Movement! #5050CSUSB #GETTINGTO5050
Registration coming soon. 
CSUSB
What is 50/50?
50/50 Day is a global initiative for people to engage in conversation about working towards a more gender-balanced world in all sectors of society: business, politics, culture, home, and more. All this with one theme: #GettingTo5050, a gender-balanced world that's better for everyone. All genders. All races. All ages. All issues. Participating groups view films: 50/50: Rethinking the Past, Present, and Future of Women in Power, which explores the 10,000 year history of women + power — from setbacks and uprisings, to the bigger context of where we are today. To read more about 50/50 please visit: http://www.letitripple.org/films/50-50/5050-day-2/