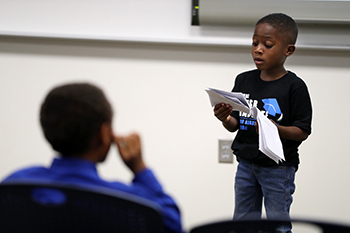 Welcome
Dear Parent/Guardian and Tutees,
Welcome to the Watson and Associates Literacy Center (WALC) at California State University, San Bernardino. Housed in the James R. Watson and Judy Rodriguez Watson College of Education, the mission of the Literacy Center is to assist students, grades kindergarten through 12, to improve their listening, speaking, reading, writing, and math skills.
The Watson & Associates Literacy Center is pleased to offer our services to the community. Each enrollee receives a customized tutoring program, which enables them to succeed academically. Children are assessed to determine academic skill levels in literacy and/or numeracy. Assessment costs in the state range from $200-$2000. Thanks to our gracious benefactors, Drs. Jim and Judy Watson, tutoring assessment costs, tutoring fees, and parking for tutoring services are waived.
Please complete the enclosed application, if you have not yet done so, and return it to the Literacy Center WCOE-119. Each applicant to the Literacy Center will be assessed using Renaissance Place, an online assessment tool. For an assessment for placement in the next cycle of tutoring, call 909-537-2665 to schedule an appointment.
Children will be invited to participate in tutoring based on space available and need. Children whose literacy achievement is less than proficient receive priority. Each child receives tutoring one day each week, 3:30-4:30 p.m. or 4:30-5:30 p.m. On the application, please indicate which day, Monday through Thursday, and the time that is best for your schedule. You may be asked to attend on an alternate day depending on the availability of tutors. Regular attendance is necessary for continued growth and to achieve each tutee's potential.
The tutoring session begins at 3:30 p.m. or 4:30 p.m. and lasts for one hour. Instruction is 1 to 1 so your child receives individualized instruction. Please remember to sign your child in for each session. Every child is strongly encouraged to check out books from our children's library.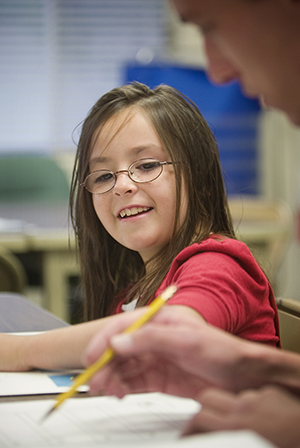 Parking codes are issued to each family at the beginning of the semester, and will only be valid during tutoring times. Please do not share the code. Parking codes are valid for all parking areas on campus except 30-minute parking, handicapped, and designated faculty and staff spaces. Those areas are monitored by Parking Services, and vehicles using those areas will be ticketed.  
At the end of each semester, your child's tutor will discuss your child's progress with you. After the the tutor shares the report, which lists the results of the assessments that were administered. In addition, tutees and families will enjoy a Literacy Celebration during the last week. This will showcase the tutee's work completed during the semester.
If you have any questions or concerns, please contact the WALC. Thank you,
Dr. Greg Richardson
Director
gregory.richardson@csusb.edu