Water Leaders Recognized by CSUSB
Water Legend Award
Anthony Araiza 
General Manager, West Valley Water District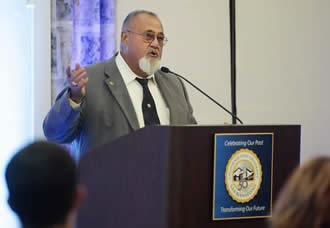 Water Conservation Award
Stacey Aldstadt 
General Manager, San Bernardino Municipal Water Department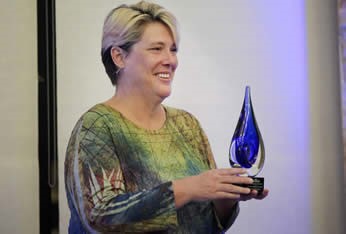 Lifetime Achievment Award in Water Resources Recipients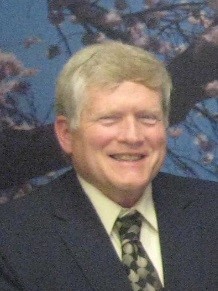 William Steele, Manager of the Southern California Area Office of the Bureau of Reclamation, Lower Colorado Region.
John Anderson, Board Member for the Inland Empire Utilities Agency.


Gerard Thibeault, Executive Officer of the California Regional Water Quality Control Board, Santa Ana Region.
P. Joseph Grindstaff, Executive Director CALFED.
Louis Fletcher, General Manager (retired), San Bernardino Valley Municipal Water District.
Congressman Jerry Lewis, (R-Ca, 41)
Arthur Littleworth, Water Attorney.
John Brudin, General Manager (retired), Eastern Municipal Water District.
Lois Kreiger, Director (emeritus), Western Municipal Water District and Metropolitan Water District of Southern California.
Ruben S. Ayala, State Senator (emeritus).
Water Hero Awards
Our first named Water Hero, named in 2007, was Joseph A. Rowe to recognize his generous and magnificent gift of his father's and his own water based library.  This collection is the cornerstone of the Joseph A. Rowe Water Resources Archives that is part of the Water Resources Institute at Cal State San Bernardino.
The 2008 recipient was Hubert Webb, the patriarch of Albert A Webb Associates, a well-respected engineering company located in Riverside.  Hubert is also the son of Albert Webb, the founder of this remarkable firm, which has been lead by three generations of Webb family members.
 
The recipient in 2009 was Robert Holcomb, former Mayor of the City of San Bernardino, who was largely responsible for the California State University selecting San Bernardino for an inland campus, primarily because of the abundant water supply that was available. He is best remembered for his opposition to the San Bernardino Valley joining the Metropolitan Water District of Southern California.
 
The recipient in 2010 was Ralph Wagner, long-time leader in tackling difficult and complex water resource issues in the Lake Arrowhead Community. He was honored for his many years of service as an Advisory Member of the San Bernardino County Flood Control District and Board Director for both the Lake Arrowhead Homeowners Association and the Lake Arrowhead Community Services District.