COVID-19 UPDATE
The health and safety of our students, faculty, and staff is our top priority at California State University, San Bernardino (CSUSB). Therefore, the Campus Tours and Visitor Center has temporarily suspended in-person services due to the Coronavirus (COVID-19). Starting Monday, March 23, 2020, staff will not physically be in the office. However, we continue to be excited about your visit to CSUSB and we know you might have questions about campus tours or our admission events. Therefore, our staff will be monitoring both phone messages and e-mail communications remotely. To ensure that we help assist you more effectively, please make sure you clearly identify your first and last name, and email address when leaving either a voice mail or sending an email message (if you are an admitted student, please provide your Coyote ID and Coyote Email). We will respond to your message as soon as possible.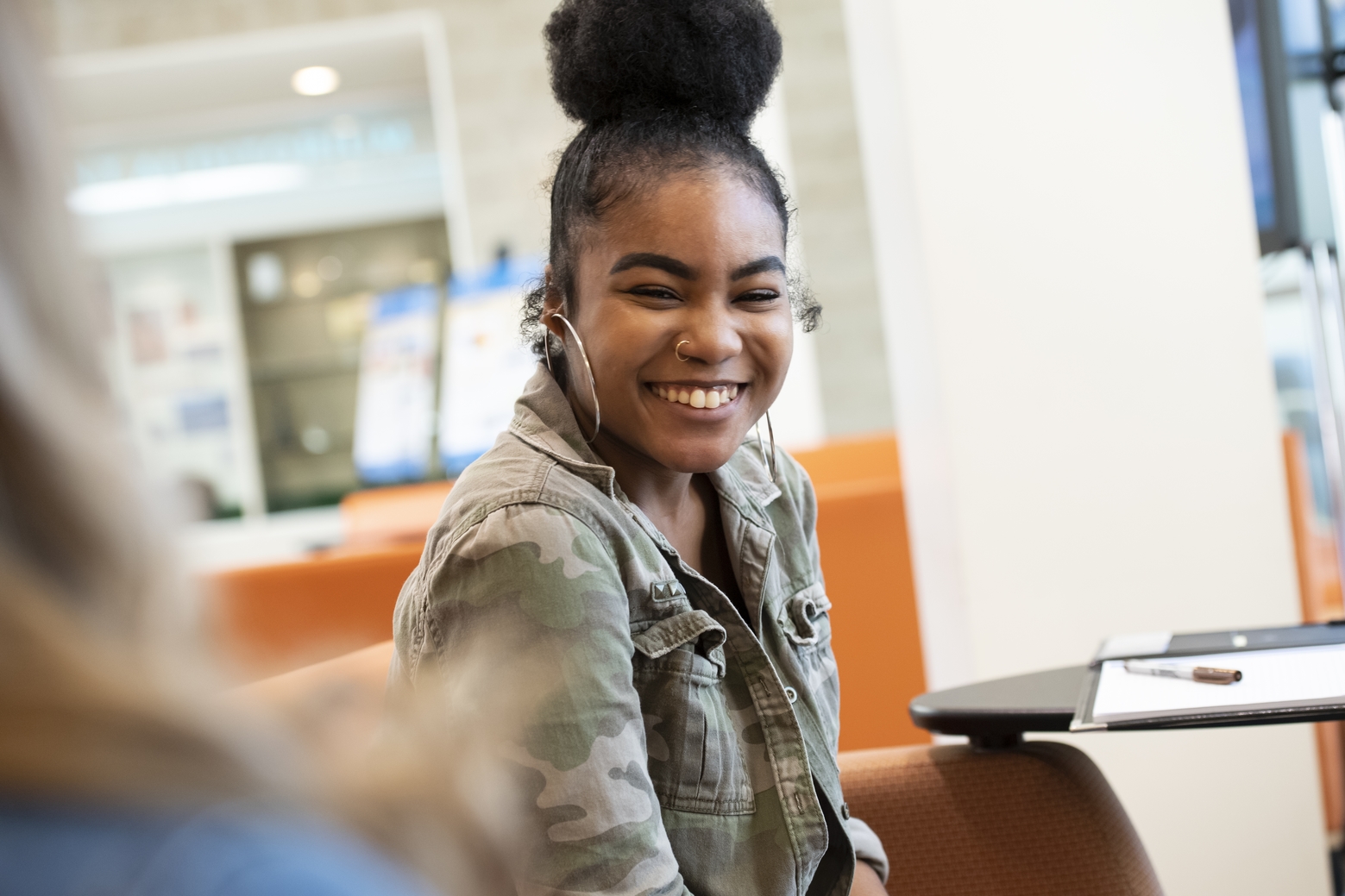 Friday, November 13, 2020
CSUSB is committed to inclusivity, social justice and equity and is excited to welcome our prospective students to our campus.
When: Friday, November 13, 2020
Time: 8:00 a.m. - 12:00 p.m.
Where: Virtually via Zoom Webinar
 
California State University, San Bernardino is excited to present the Next Generation Conference! This program is exclusively for our prospective African American high school (9th -12th) students.
We invite students for an opportunity for CSUSB to raise awareness of resources that enhance the experience of African American students at CSUSB. Our goal at CSUSB is to motivate students to go to college and pursue a college degree. We are here to show students how they can overcome any barriers that might be placed in front of them and persevere.
This event will feature a day full of workshops on how students can prepare for college and a career at CSUSB, and learn about the many resources dedicated to our African American students.
Agenda at a Glance
Next Generation Conference*

| Time | Session |
| --- | --- |
| 8:00 AM | Welcome |
| 8:20 AM | Speaker |
| 9:00 AM | Breakout Session |
| 9:30 AM | Breakout Session |
| 10:00 AM | Become part of The Movement! |
| 10:50 AM | Virtual Campus Tour |
| 11:50 PM | Closing |
| 12:00 PM | Program Ends |
*Agenda is not final and is subject to change at any time