Virtual Visits Now Offered!
Cody the Coyote would love to see you on campus. However, because our in-person services are limited at this time, we are now offering live virtual visits to CSUSB. We welcome counselors, teachers, prospective students and families to sign up for a visit today. 
Meet Our Current Promise Scholar Ambassadors
California State University, San Bernardino has partnered with the Promise Scholars Organization in the Ontario-Montclair School District. Promise Scholars is dedicated to helping all Ontario-Montclair high school students get to college, whether enrolling at a four-year college or a local community college. Through information about college requirements (A-G completion) and application timelines to career exploration activities they help build college knowledge early.
In Fall 2018, we launched the Promise Scholar Ambassador Program to provide opportunities for our CSUSB students to volunteer in the community and encourage younger K-12 students and to help their peers on their College Campus.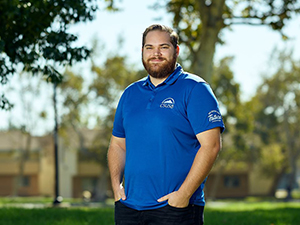 Gabriel Arizaga
Major: Business Administration - Sports and Entertainment Marketing
Hometown: Barstow, CA
Fun fact: my favorite hobby is playing the piano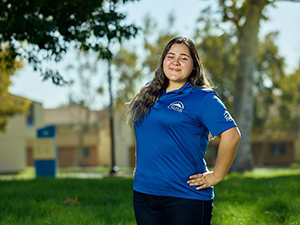 Julie Hernandez
Major: Biology
Hometown: Rialto, CA
Fun Fact: I like going to amusement parks with friends and family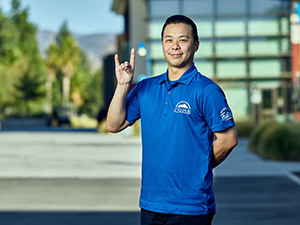 Michael Huang
Major: Psychology
Hometown: Fontana, CA
Fun fact: My favorite season of the year is winter.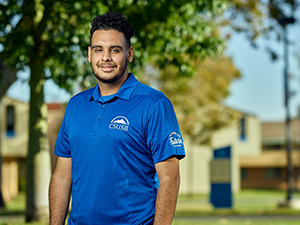 Osvaldo Cortez-Ortiz
Major: Kinesiology
Hometown: Jalisco, Mexico
Fun Fact: I have a husky named Vincent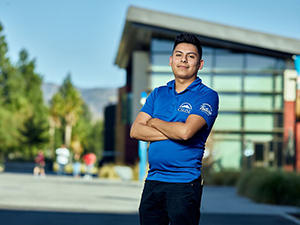 Jose (Martin) Diaz-Solorio
Major: Social Work
Hometown: Riverside, CA
Fun Fact: I love nature and I'm all about positive energy. Love motivating others!