Saturday, October 19, 2019
Registration is now closed, we will see you in 2020!
CSUSB is excited to welcome you to CSUSB Preview, a special day for high school juniors, seniors and transfer students and their families.
When: Saturday, October 19, 2019
Time: 12:30 AM – 5:30 PM
Where: CSUSB San Bernardino Campus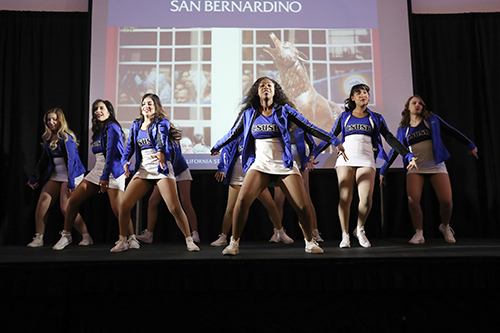 Come visit CSUSB at its liveliest! During CSUSB Preview, you'll be able to take a tour of campus, meet with faculty, attend workshops from different on campus resources, talk to Financial Aid and Admissions staff, and discover student clubs and organizations, and much more.  
This is your chance to explore the university and learn about the academic and student life opportunities we offer. 
Get answers to your questions about:
CSUSB Admissions
CSUSB Majors
CSUSB Academic Programs
Housing and Dining
Financial Aid and Scholarships
Student Activities and Athletics
Participate in our Homecoming Activities as well!