Coyotes Rising
CSUSB is committed to inclusivity, social justice and equity and is excited to welcome our perspective students to our campus.
When: TBD
Time: TBD
Where: CSUSB
Campus: San Bernardino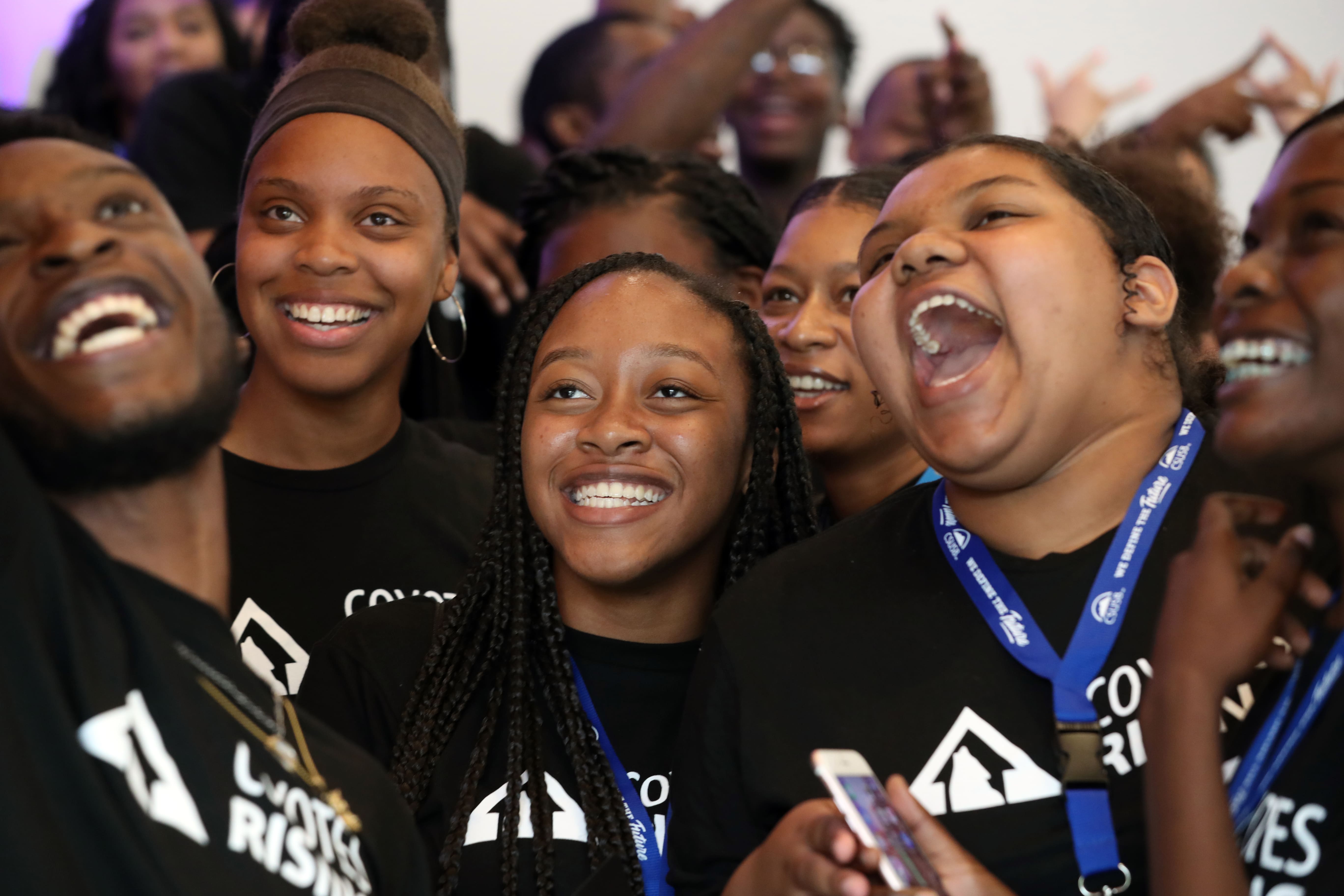 Coyotes Rising is a comprehensive student recruitment and retention program for African American high school students. The program's goal is to increase the number of high-achieving African American students at California State University, San Bernardino through effective collaboration with on-campus and off-campus constituencies. 
Students selected to participate in this program will attend Sunday June 24, 2018 – Tuesday June 26, 2018, at California State University, San Bernardino. The program will recruit a cohort of 48 total students to participate. We are giving you the opportunity to be selected to join the cohort of students for this program.
There are several steps in the Coyote Rising program application process. Here's what happens after you submit your application:
March
High School students apply online and submit requested materials.
April

Eligible students that completed their applications will be invited to interview.

Students RSVP to secure interview spot for the Coyotes Rising program invitational.

May

Each student interviews with program coordinators after a formal introductory program. Underage students must be accompanied by parent(s) or guardian(s)

Admissions Committee reviews and selects students that will be part of the Coyotes Rising summer program cohort. Selected students will have one week to accept program offer, after which the waitlist applicants or alternatives are offered any open slots after this point.

June 24
Coyotes Rising program begins
June 26

Program Ends
Instructions to complete and submit your application:
The Coyotes Rising application is a filable PDF, and can be completed electronically (and sent to mdavila@csusb.edu). You can save the form and return to it as often as you wish prior to submission.
Coyotes Rising Application 2018
Coyotes Rising 2018 LetterOfRec
If you prefer, you can print the application PDF and submit a hard copy of the application. Please return completed forms to:
Office of Admissions and Student Recruitment
University Hall, 107
5500 University Parkway, San Bernardino 92407
Attention- Melissa Davila
All applications must be submitted by Monday, April 30, 2018.
Please submit a physical copy of your letter of recommendation (either in person or via mail) to:
Attn: Melissa Davila
Office of Admissions and Student Recruitment, University Hall, Room 107
California State University, San Bernardino
5500 University Parkway, San Bernardino CA 92407
After you submit your application, your application will be reviewed by the committee. If selected, you will be notified via email and a phone call will be placed to you and your parent/guardian to congratulate you, and provide additional details regarding the overnight stay program.