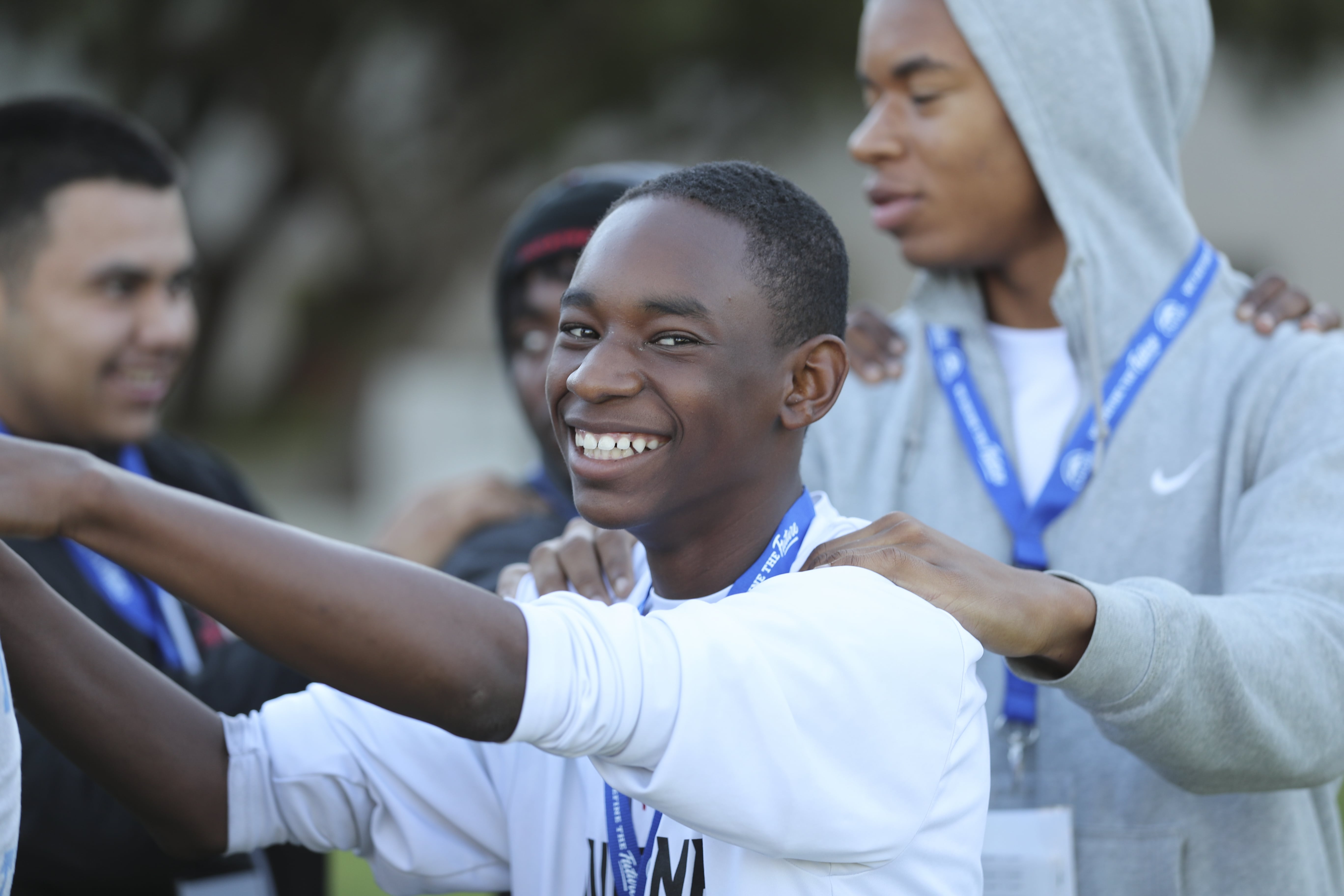 Friday, November 1, 2019
CSUSB is committed to inclusivity, social justice and equity and is excited to welcome our perspective students to our campus.
When: Friday, November 1, 2019
Where: CSUSB
Campus: San Bernardino
Check-in: Santos Manuel Student Union, Event Center
In its 5th annual conference, CSUSB will welcome a cohort of students who have been coming to CSUSB since their 8th grade. This conference is an open forum for African American and Hispanic/LatinX male students; designed to speak about issues faced by these students as they go through high school. We hope to unite and inspire these students to push themselves and achieve higher education. 
For Information, please email: blackbrown@groups.csusb.edu
2019 - 2020 Executive Committee
Dr. Olivia Rosas
Aaron Burgess
Alfredo Barcenas
Anthony Roberson
Brandon Landrum
Gennie Robles
Jesse Felix
Jonathan Gonzalez-Montelongo
Vilayat Del Rossi
Past Committee Members
Thank you...
Dr. Jeffrey Tan
Dr. Edna Martinez
Dr. Wil Greer
Felix Zuniga
Jacqueline Garza
Damarea Parker
Tavon Harris
Sara Sawaf
Hattie McNutt
Giacomo Thillet
Kim Anacleto