Migrant Writing Circle
The Migrant Writing Circle at CSUSB is open to CSUSB students, staff, alums, and community members.  The focus of the circle is to build community through the process of writing. Members do not need to have writing experience to participate. We work together to create a supportive writing environment to reflect, learn, and share (whenever members feel comfortable). We also hope participation in the writing group contributes to members' understanding of the different facets of our identities and our writing practice outside of the circle. For more information contact the USSC dreamers@csusb.edu or paloma.villegas@csusb.edu.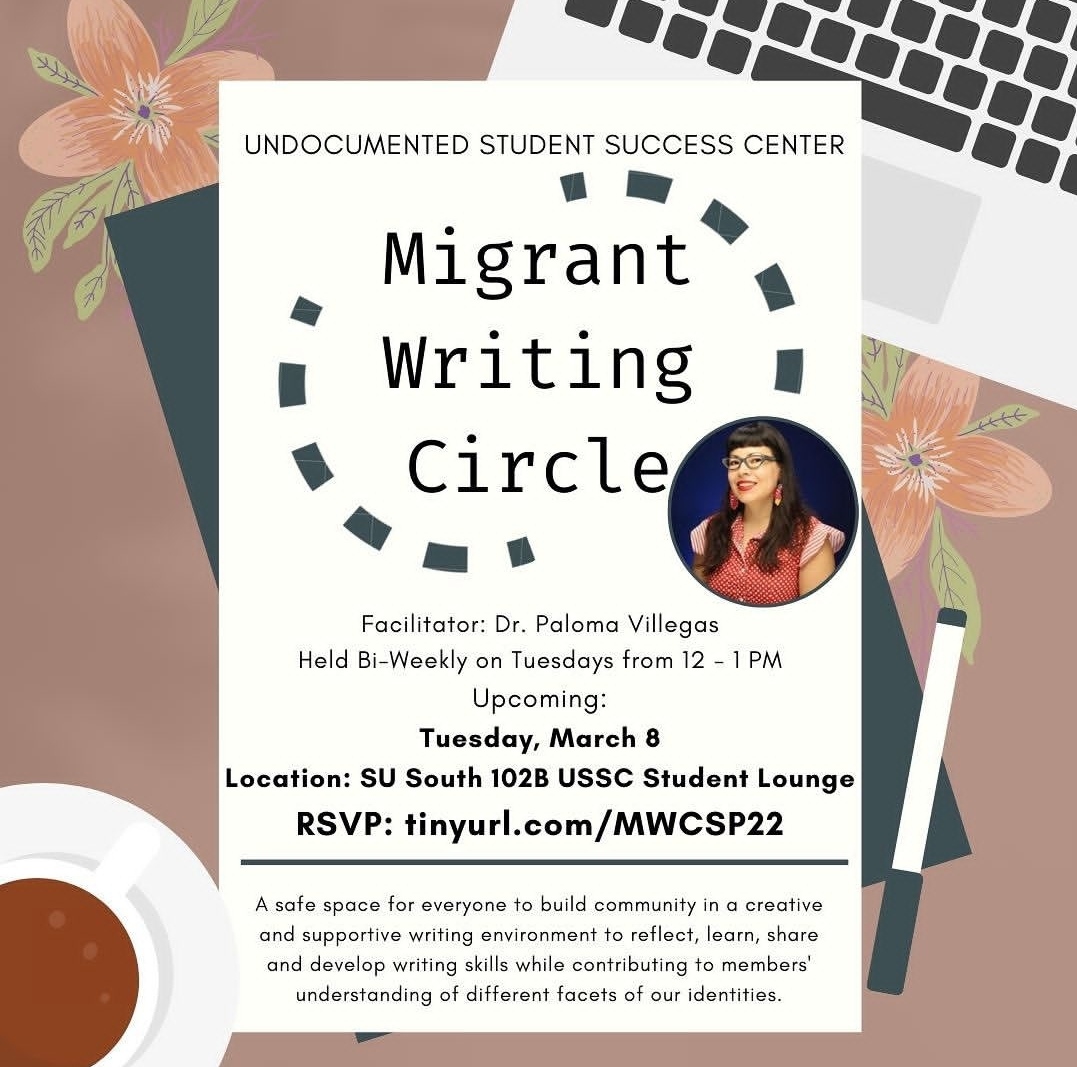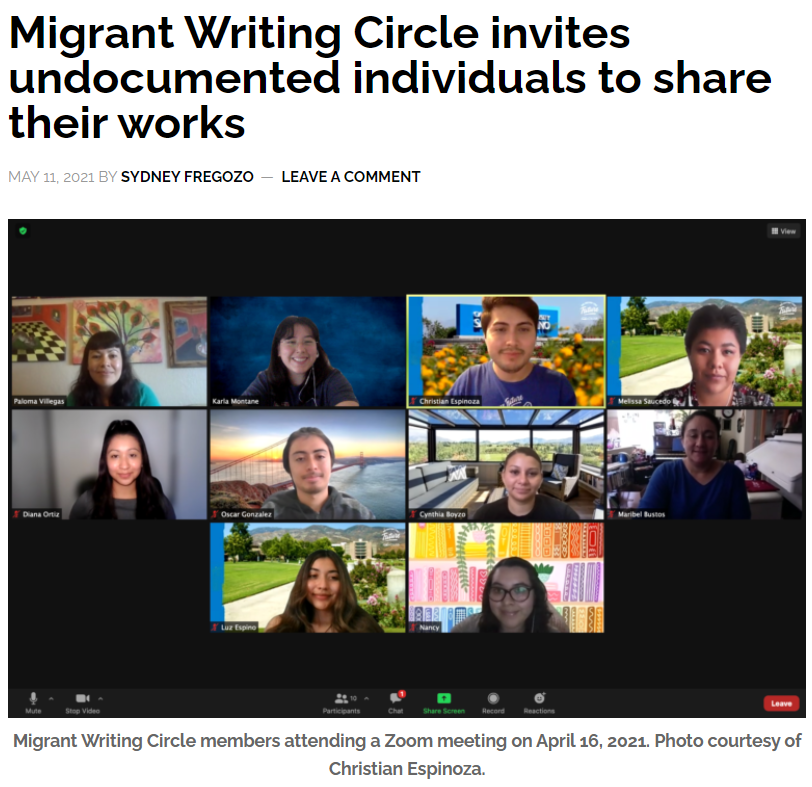 CSUSB Coyote Chronicle read the article: Migrant Writing Circle invites undocumented individuals to share their works 
by Sydney Fregozo
Join the first publication of the USSC Migrant Writing Circle
This project celebrates our community's talent and projects from our colleagues. Feel free to submit your writing HERE, regardless of when/where it was written below. Feedback will be provided on all pieces, but authors have final editorial power. For any questions about the editorial process, please email paloma.villegas@csusb.edu.