Visit our Linktree
https://linktr.ee/undocuyoties
Follow us on Social Media
Find us on Facebook and Instagram as @Undocuyoties
Join the USSC's Newsletter Email List
Receive continuous updates about resources, tutoring hours, scholarships, upcoming events, and more!
Upcoming Events
Save the date for these Fall Semester CARECEN Workshops!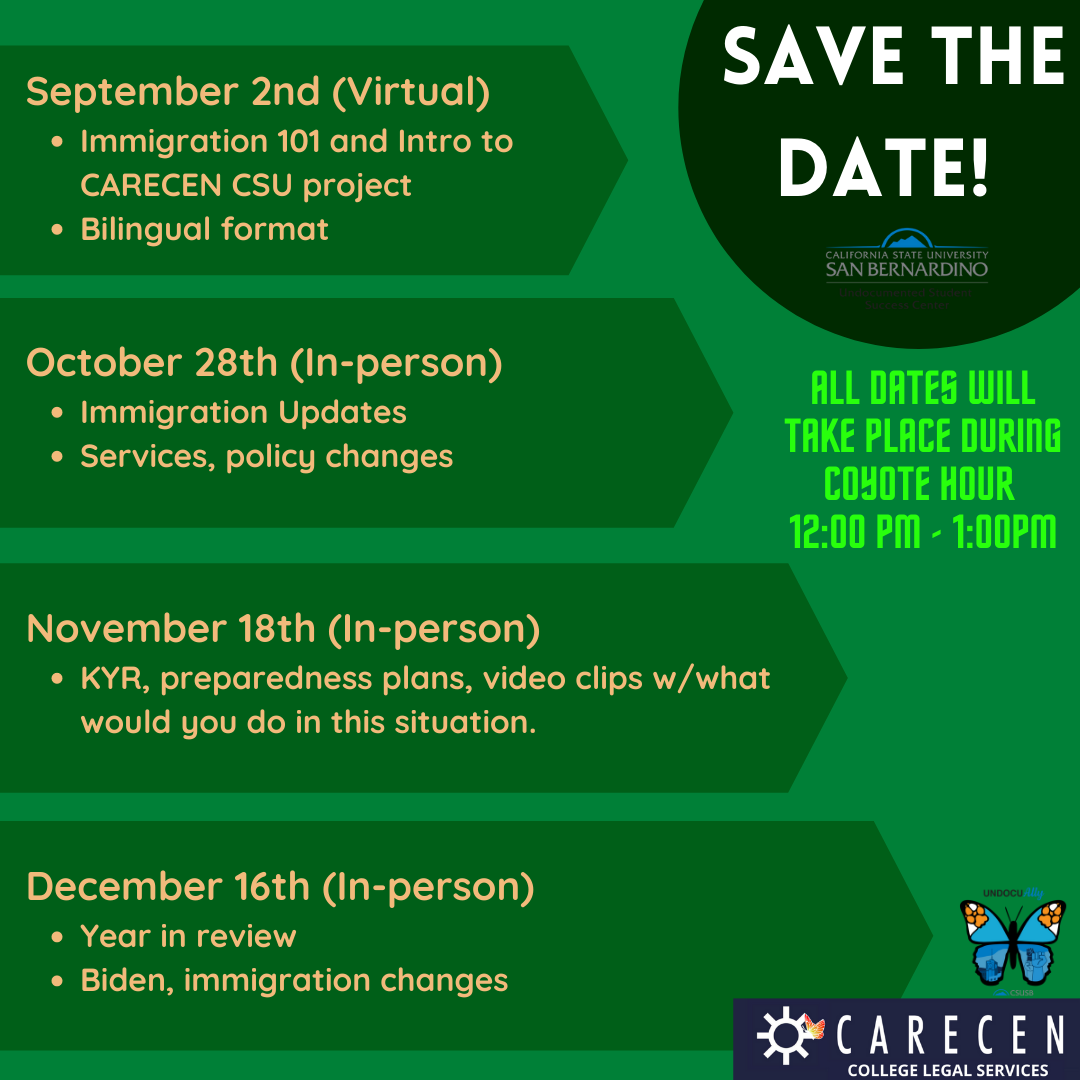 Need Assisstance with the CA Dream Act Application? The USSC will be hosting a series of in-person workshops dedicated to assist students with completing the application in order to be eligible for financial aid the next academic year (2022-2023).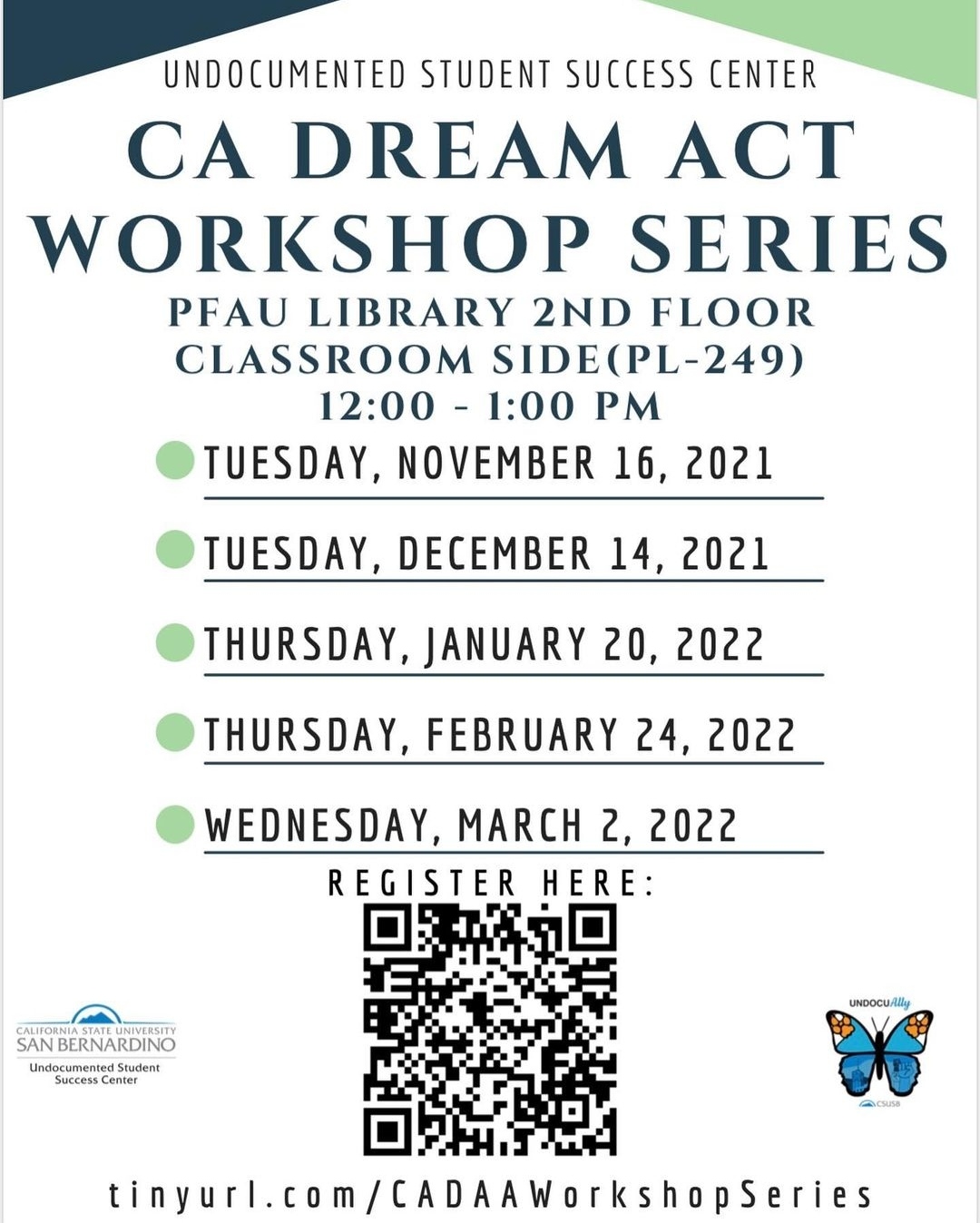 In Collaboration with CAL-SOAP, join the USSC for assistance with the CA Dream Act Application. Students who attend this workshop will receive information on how to complete their financial aid application and receive one-on-one assistance with the application.