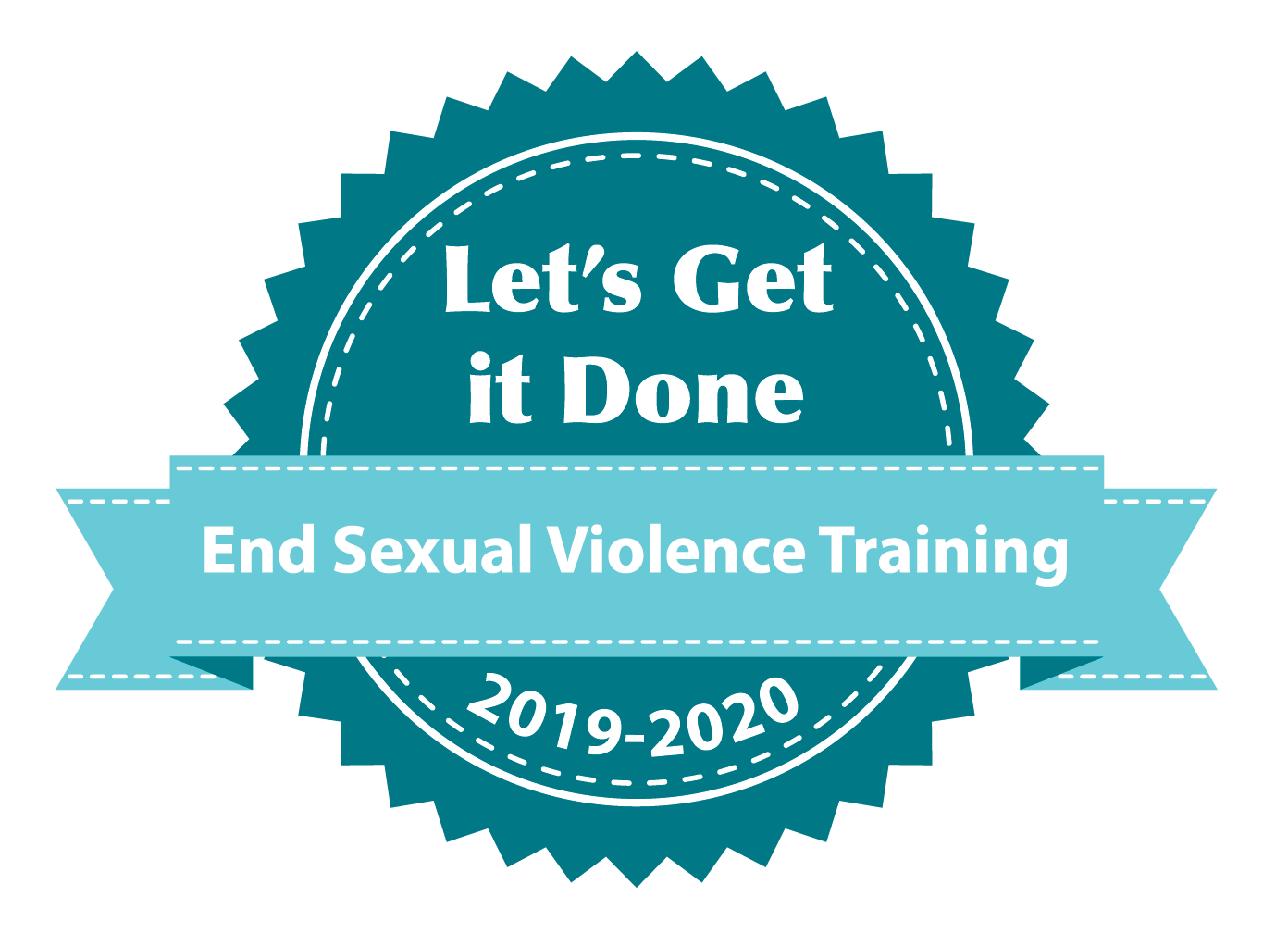 All California State University, San Bernardino students are required to complete mandatory End Sexual Violence Training--one training per Academic Year, during the fall term. Federal and State law and the CSU Chancellor's Office Executive Orders mandate this yearly training for all students (including online and graduating students).
The safety and well-being of our Campus communities is a priority. CSUSB is committed to creating and sustaining an educational and working environment free of Sex Discrimination, Sexual Harassment, Sexual Misconduct, gender-based Dating and Domestic Violence and Stalking. In this way, we hope you will thrive in all your pursuits while a member of our Coyote pack.
Completing one of two options (see "Trainings available" below) before the deadline will ensure a smooth registration process for the following term, or subsequent terms.
IMPORTANT: the DEADLINE is much earlier this year:
OCTOBER 9, 2019 -- Don't get a registration hold!
After the deadline, a registration hold will be placed on the student's account until the training is completed, at which time, the hold will be released by an automated process within 24 hours (holds are not released immediately and are not released manually by our office staff). More details are on our FAQs. 
Choices include:
Online Training Program, or
In-Person Event
*Note: After the deadline, your only option may be the online training program. (Feel free to check our Events page.)
Trainings available
Online Training program, 'Not Anymore' -- for step-by-step instructions and more information, visit the Not Anymore page. CSUSB has partnered with vendor Student Success™ for a secure, online option.
Watch our 'How To' video below.
In-Person Event -- for the current offerings and more information, visit our Events page. Look for "ESVT Qualifying Event" and the "Let's Get it Done" approval seal of the events that qualify, or are "sanctioned."
Watch our "How To" video below.