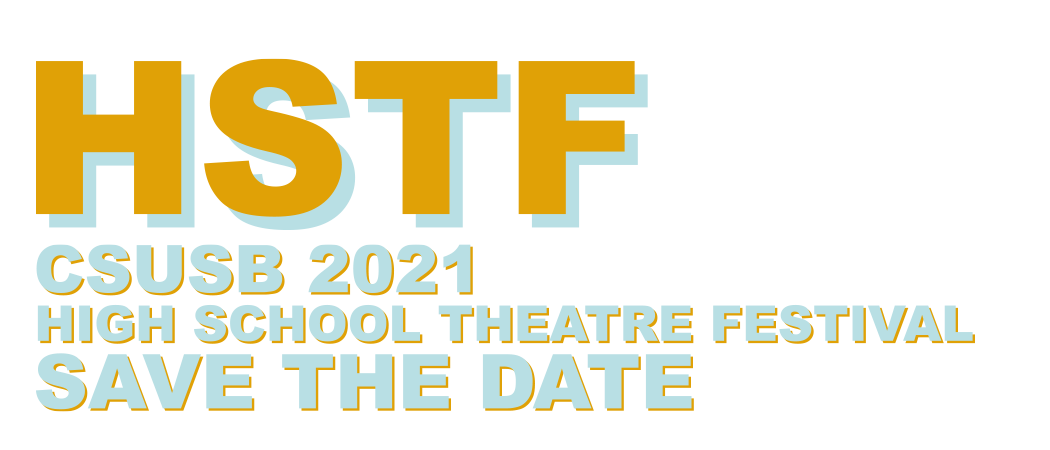 The CSUSB Department of Theatre Arts is planning on holding a new type of High School Theatre Festival for your students during these 'unprecedented times.' This new High School Theatre Festival, to be held virtually, is scheduled to take place over the course of 3 days, March 18, 19 and 20, 2021. The festival will take place daily from 2pm – 5pm.
The decision to spread the festival out over 3 days was made to better hold the attention of your students who are, no doubt, feeling a bit of the 'Zoom Fatigue,' as we all are at this point. The tentative plan, as it stands now is:
Day 1: Interactive workshops for acting, design, and tech. followed by presentations.
Day 2: Monologue competition and Tech Presentations.
Day 3: Final presentations; Awards presentations including scholarships available for students who would like to join the CSUSB family.
Please keep your eyes on this space, our social media channels, or contact the Theatre Arts Box Office manager Scott Kruger at: skruger@csusb.edu for all the latest information.