CSUSB Department of Theatre Arts 2019-2020 Season Main Content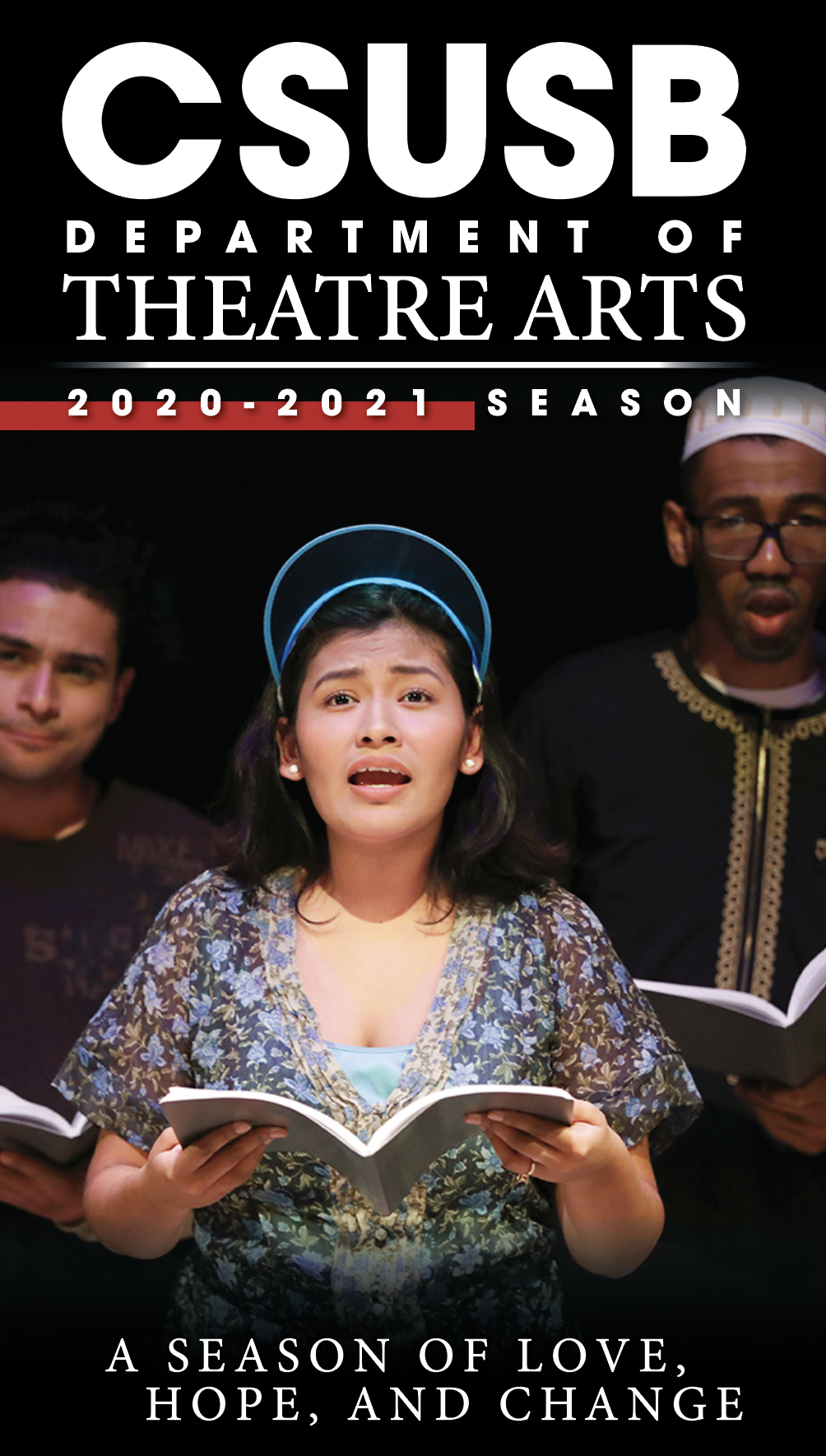 CSUSB Presents a Season of Love, Hope, and Change 2020-2021 Season
CSUSB Presents our 2020-2021 Season of Love, Hope, and Change
"Life is what happens to you while you're busy making other plans" - John Lennon (via Allen Saunders)
CSUSB's Department of Theatre Arts is back with our 2020-2021 Season of Love, Hope, and Change.
As the weird, wild ride of 2020 continues, we are facing head-on the many challenges and steep learning curves that building a season of theatrical performances, while distance learning, is creating... but of course this is theatre, and the show must go on!
There have been some changes to our planned schedule of performances. First and foremost, we have made the difficult decision to cease production on Once Upon A Mattress as many of our principal actors have graduated, and professor Tom Provenzano begins his retirement. Additionally, Love Letters and PPG reunion has been postponed once again until our spring semester.
Our new performance schedule includes two devised productions that will be created and recorded via the Zoom platform. These plays will be released on line for all our patrons and subscribers to enjoy, with the hope that we will return to the Barnes stage for the spring semester.
We understand there is a chance these plans may be altered once again, but rest assured if we're allowed to perform, the well-being of our patrons and students is paramount, and we will adhere to all necessary protocols to keep everyone safe.
With the fluid state of our upcoming season, we've made the difficult decision to discontinue subscription renewals this year, though we will still offer our subscribers their normal season ticket discount for their individual ticket purchases.
For additional information, please contact the Theatre Box Office at (909) 537-5884 or theatrearts@csusb.edu.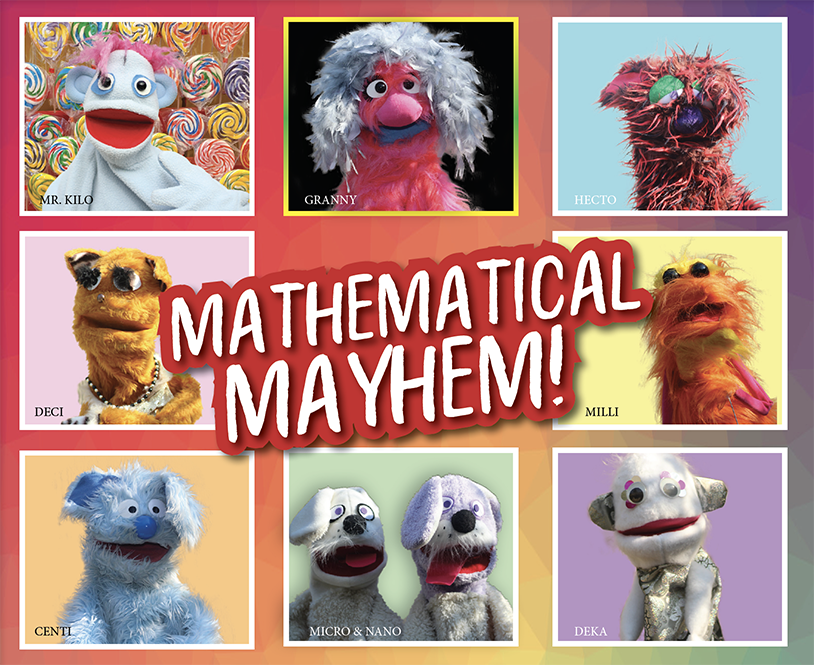 Mathematical Mayhem: Puppet Stories About Numbers and Math by Professor Johanna Smith will debut on Oct. 26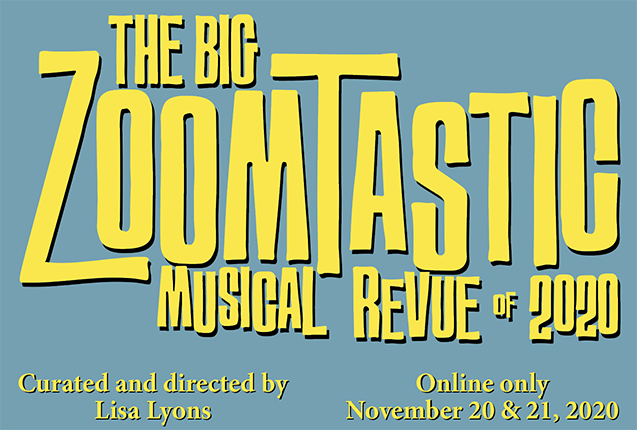 The Big Zoomtastic Musical Revue of 2020 opening online November 20, 2020
The Big Zoomtastic Musical Revue of 2020. Curated and directed by Lisa Lyons, Zoomtastic promises a surprise around every corner as students showcase their individual talents for you with musical numbers, dance performances, monologues, scenes, parodies, and so much more! The Big Zoomtastic Musical Revue will drop online Nov. 20 & 21.
Download the BIG Zoomtastic program HERE!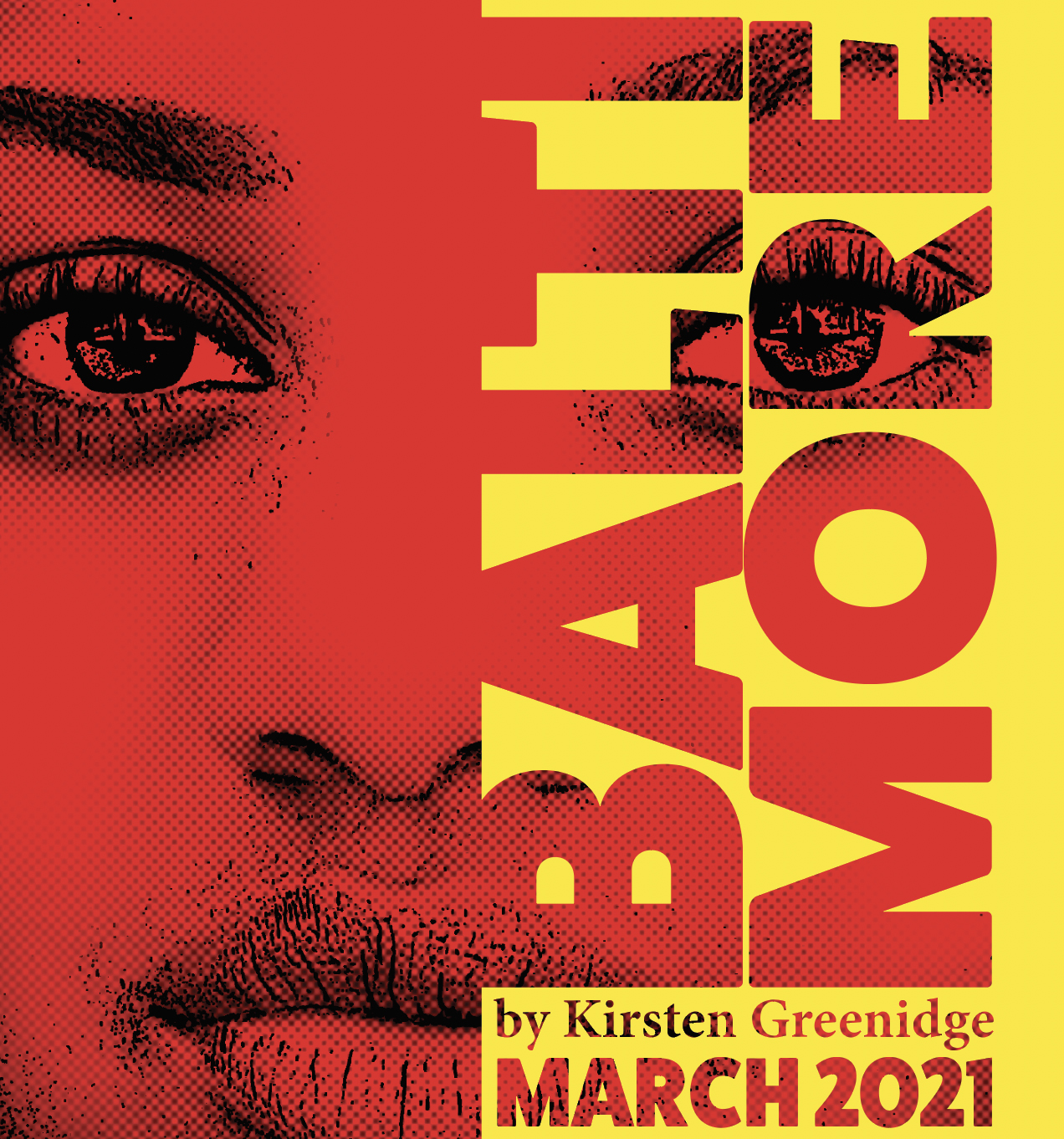 Baltimore tells the story of Shelby, a naive African-American resident adviser for a group of freshmen at a four-year college - a job she neither wants, nor takes seriously. But after a racist caricature is drawn on the dorm door of one of her black students, and after mounting pressure from her students, her best friend and the new dean, she is forced to take action and reexamine her belief that she lives in a post-racial society. This timely play dives headfirst into the uncomfortable, yet necessary conversation of race relations in the modern society, designed to inspire empathy and discussion. Issues such as microaggressions, color blindness, and social segregation are talked about by a diverse cast. The play also references true events, including the riots in Ferguson, the Black Lives Matter movement, and the deaths of Michael Brown, Trayvon Martin, Tamir Rice, Freddie Gray, and Sandra Bland.
Tickets on sale soon
Stay tuned for further announcements coming soon!