CSUSB Department of Theatre Arts 2019-2020 Season Main Content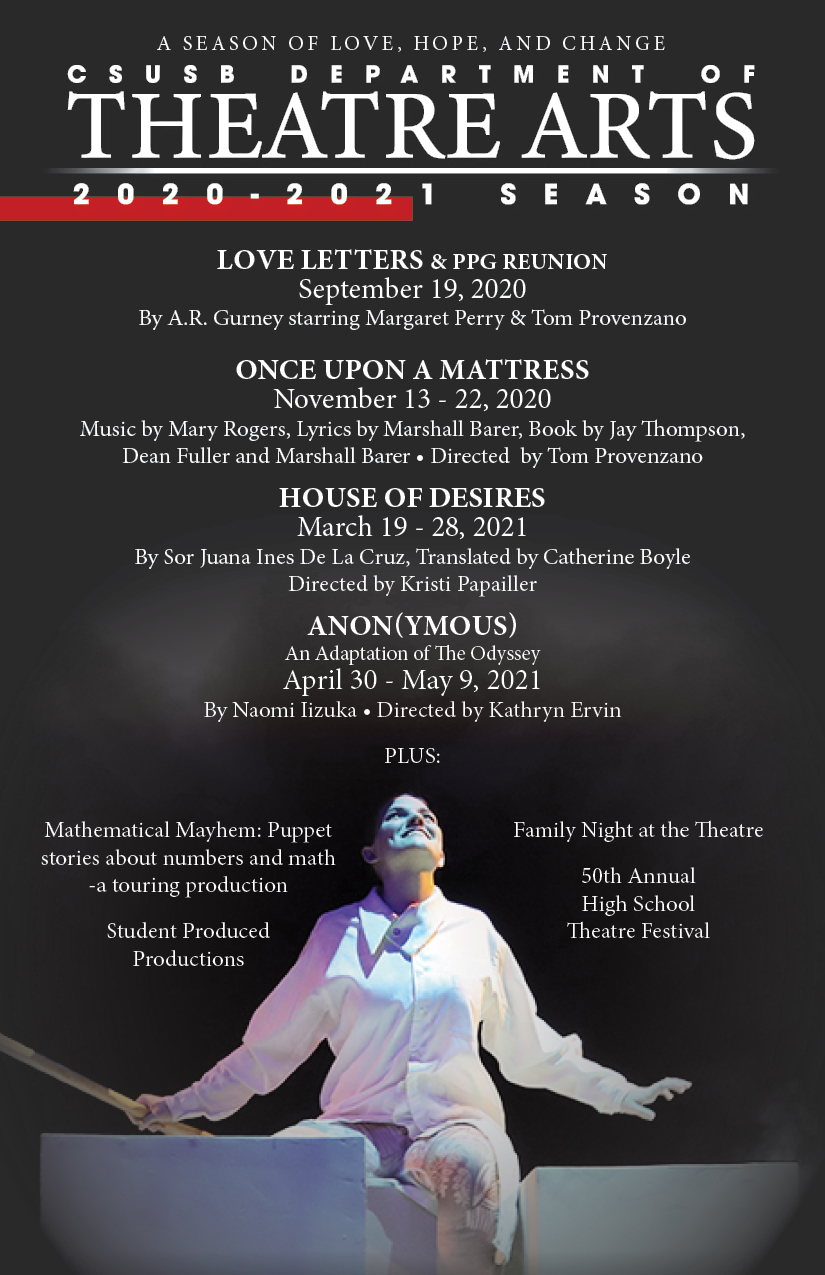 CSUSB Theatre Arts Department 2020-2021 Season Announcement
The CSUSB Theatre Arts Department wanted to take a moment to first thank you for your ongoing patience as we navigate these unprecedented times and, secondly, to announce our proposed plans for the 2020-2021 season.
If state regulations ease allowing us to perform in front of a live audience, we will kick off our season by bringing you our final two shows originally scheduled for last season.
Please note: the proposed theatre season will NOT have face to face, live audience performances unless we are given the green light to do so from CSU Chancellor's office. If said green light is given, we will STRICTLY adhere to ALL safety guidelines as laid out by the appropriate medical professionals. If it is NOT possible to do so, we will pursue alternative means of presenting the season plays to you where possible.
CSUSB's 2020-2021 Season... 
A Season of Love, Hope, and Change.
Love Letters & PPG Reunion
September 19, 2020
By A.R. Gurney starring Margaret Perry & Tom Provenzano
And, of course:
Once Upon A Mattress
November 13 - 22, 2020
Music by Mary Rogers, Lyrics by Marshall Barer, Book by Jay Thompson, Dean Fuller and Marshall Barer
Directed by Tom Provenzano
Then we hope to return in 2021 with:
House of Desires
March 19 - 28, 2021
By Sor Juana Ines De La Cruz, Translated by Catherine Boyle
Directed by Kristi Papailler
Anon(ymous) - An Adaptation of The Odyssey
April 30 - May 9, 2021
By Naomi Iizuka
Directed by Kathryn Ervin
PLUS:
Mathematical Mayhem: Puppet stories about numbers and math a devised touring production from Johanna Smith in the Fall Semester 
Student produced productions
The 50th Annual High School Theatre Festival!
As stated before, We understand there is a chance these plans may be altered once again, but rest assured if we're allowed to perform, the well-being of our patrons and students is paramount, and we will adhere to all necessary protocols to keep everyone safe.
Tickets for the original dates of Love Letters and Once Upon A Mattress will be exchanged and mailed out to you (or held at the box office if that is your preference) well in advance of the new show dates. If you have any questions send us an email at: theatrearts@csusb.edu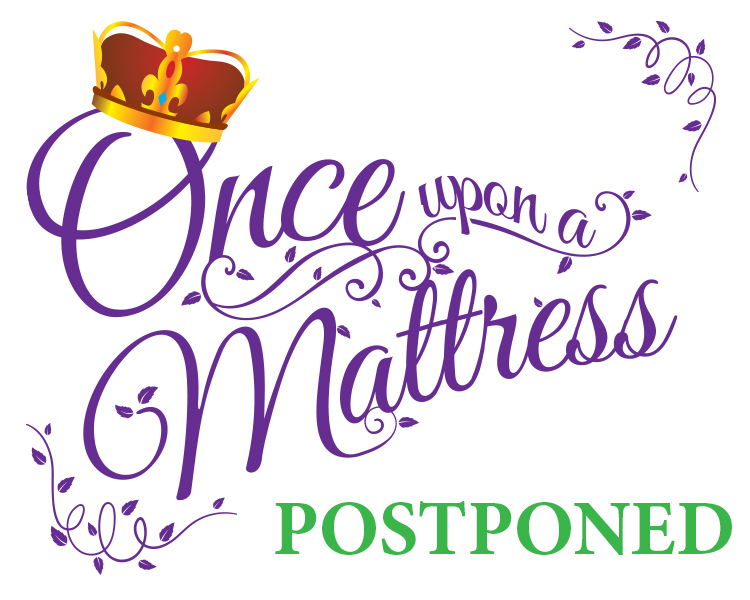 Once Upon A Mattress POSTPONED
---
 Due to the continued threat of the COVID-19 virus, the CSUSB Department of Theatre Arts has made the difficult decision to POSTPONE Once Upon A Mattress.
Once Upon A Mattress has been tentatively rescheduled for our Fall 2020 semester. We will keep everyone apprised of the ongoing situation. In the meantime, the tickets that you purchased for the show will be automatically transferred to the new date as soon as possible.