CSUSB IS BACK AND IN YOUR FACE!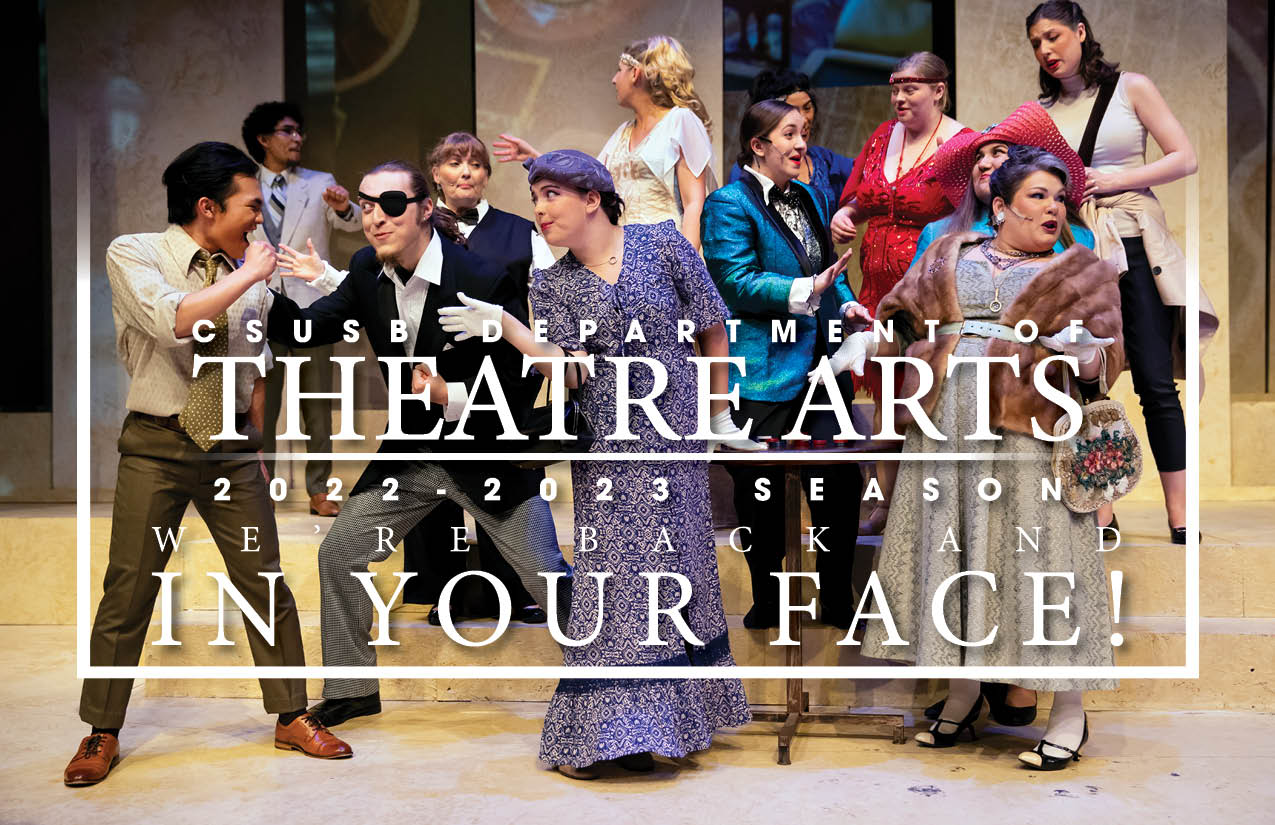 Tickets are on sale September 30, 2022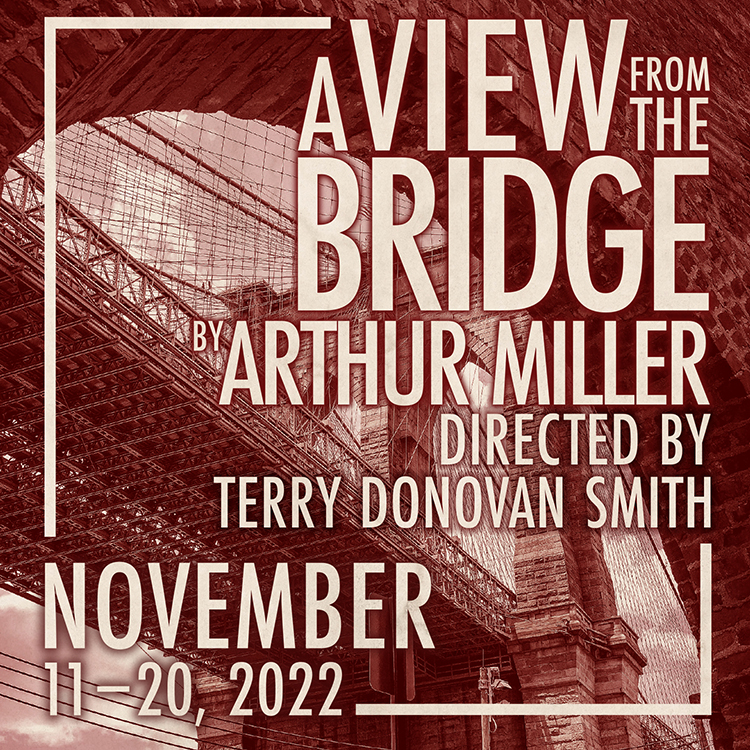 A View From The Bridge Opening Nov. 11
We begin our season on November 11, with Arthur Miller's timeless family drama of forbidden love A View From the Bridge directed by Department Chair, Professor Terry Donovan Smith. Lawyer Alfieri recalls the tragedy of the Carbone family… Dockworker Eddie and his wife Beatrice have taken their orphaned niece Catherine into their care, but as the young Catherine nears her 18th birthday, and the undocumented Rodolpho catches her eye, Uncle Eddie's over-protective, fatherly gaze turns into something far less innocent.
Tensions build to an avoidable, yet inevitably explosive conclusion when A View From the Bridge storms the Barnes stage November 11 – 20, 2022.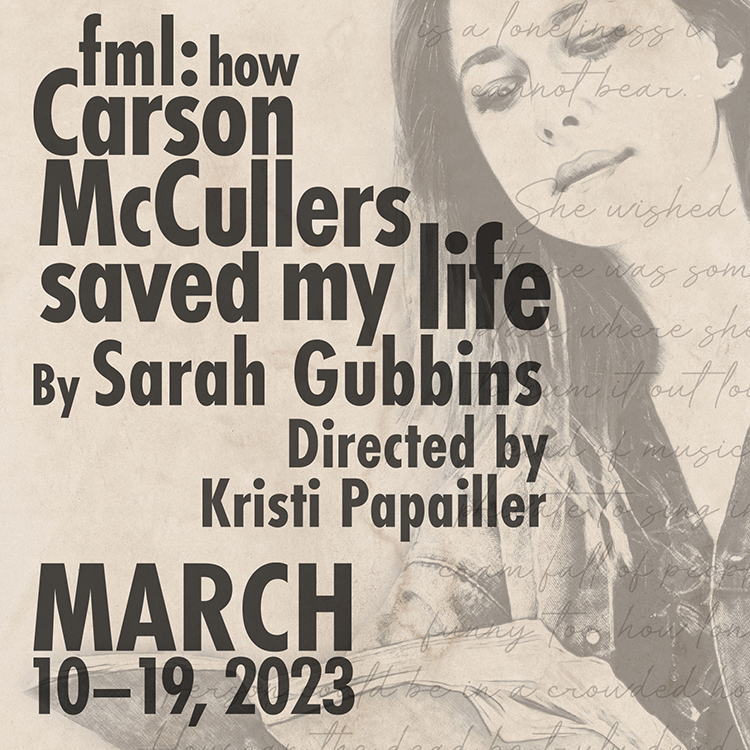 fml: how Carson McCullers saved my life takes the stage March 10 – 19, 2023.
On March 10, fml: how Carson McCullers saved my life, written by Sarah Gubbins and directed by Kristi Papailler opens. Written in 2012, fml is a powerful contemporary piece about the transformative nature of literature in the world. High School Junior, and artist, Jo finds a kindred spirit in author Carson McCullers after reading his famed novel The Heart Is a Lonely Hunter. Newly inspired and encouraged by her best friend, Jo begins to channel her art into a graphic novel about surviving High School until she becomes the target of gay bashing. After the incident Jo channels her gift into becoming a voice of advocacy for those persecuted just for being different.
fml: how Carson McCullers saved my life takes the stage March 10 – 19, 2023.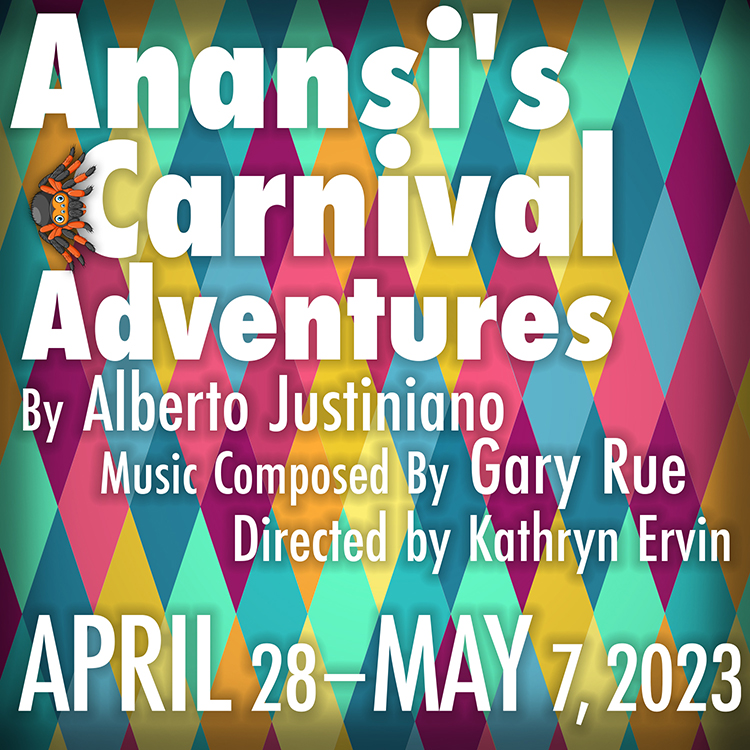 Anansi's Carnival Adventures runs April 28 – May 7, 2023
Turtles and serpents and spiders, oh my! We conclude our season on April 28 with the family friendly Anansi's Carnival Adventures by Alberto Justiniano, music composed by Gary Rue. When the forest surrounding the small Caribbean town of San Pedro is sold off to developers, it's up to Felipe, his friends, the Afro-Latina spider Anansi and her animal friends to seek out Hurracan the God of wind to drive the developers out and save their forest home!
This enchanting, environmentally conscious musical is directed by Kathryn Ervin and runs April 28 – May 7, 2023.