Feeling fresh
What a better way to kick start the weekend than spending some time getting fresh air and eating healthy fresh food.  
With the current status of COVID-19 and the stay-at-home orders, there are still plenty of ways to get some vitamin D and fresh air. If you have a backyard or balcony, opt for some outdoor stretching, workouts, reading, sitting, artwork, etc. Spending just 15 to 30 minutes outside has a positive effect on your mental health and can boost your endorphin levels. Eating fresh foods, drinking more water, and getting quality sleep is beneficial to our well-being. 
Fresh facts: 
Drink 8 to 10 (8-oz) cups of water a day keeps the dehydration away
Add fresh fruits, vegetables, nuts as snacks for energy to play
At least 30 min to an hour of exercise a day will have you feeling more than okay
Today's activities include:
Outdoor Exercise
A Yoga session at 12:00 PM and Meditation session at 1:00 PM.    Find your spot outdoors and begin exercising when you are ready!  Today's session is recommended by trainers at Recreation and Wellness.
Movie: The Wisdom to Survive
This activity was provided by Dr. Breena Coates, Emeritus Professor of Corporate Strategy, CSUSB Sustainability Radio Show Host.
If you enjoy being outdoors then you want to learn more about climate change, capitalism, and community?  Join another movie session at anytime between 8:00 am and 8:00 pm today!  Use the passcode W+5b3Bc when prompted. 
Enter Showroom: The Wisdom to Survive
At Home Nature Scavenger Hunt
This activity was inspired by Dr. Breanna Putman, Associate Professor in Biology, CSUSB. Use the list below to explore your yard or balcony.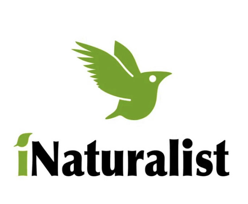 Visit the iNaturalist website  or download iNaturalist from the Apple App Store or Google Play store to contribute your observations to science! It's easy and free.
Watch out for and check off:
Arthropods in our Homes 
Bathing Lizards 
Bird on the Wire 
Cats on the Loose 
Find Some Fungi 
Flowers of Spring 
Mischievous Mammals 
Moth Lighting 
Nature Interactions 
Rolly Polly's or Pill Bugs
 iNaturalist is an online community of nature enthusiasts, including, but not exclusive to, birders, hikers, neighborhood walkers, beach-combers, mushroom foragers, park rangers, ecologists, and hunters. It is a place to record and organize your nature findings, meet other nature enthusiasts, and learn about the natural world.
Energizing Yote Smoothie
This activity is inspired by Dr. Dorothy Chen-Maynard, PhD, RD, DPD Director Nutrition and Food Sciences Program, CSUSB.
Smoothies are a delicious way to eat fruits and veggies and they are a great pick-me up. Have it for a meal or snack! Check out this delicious recipe with some ingredients already in your fridge.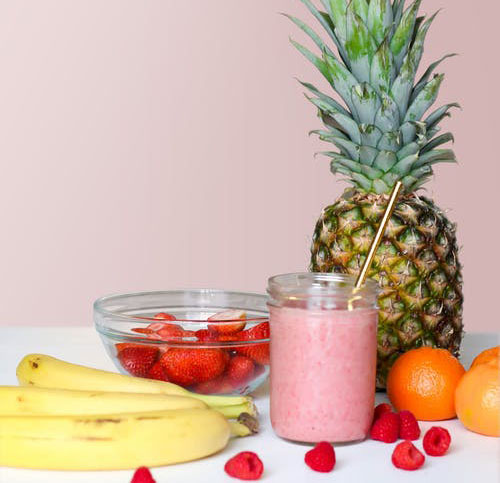 Yote Smoothie (2 servings): 
1 cup of cut fruit of your choice (blueberries, bananas, apples) 

1 cup of plain or flavored yogurt 

½ cup of oats (cooked and cooled, or uncooked)*

Optional, natural sweetner and nuts can be added for additional protein and good fat
Put in a blender to puree, and enjoy!
Once it is safe to leave your homes, be sure to check out these hiking trails below: 
Art Smith Trailhead: Roy Wilson Memorial Hwy, Palm Desert, CA 92260 
Blair Park: 1466 W Marshall Blvd, San Bernardino, CA 92405 
Cahuilla Hills Park: 45825 Edgehill Dr, Palm Desert, CA 92260
Heart Rock Trail: 250 CA-138, Crestline, CA 92325  
Razor Ridge: West Ridge, Colton, CA 92324