Welcome Clubs & Organizations!
Here you'll find all the ways you can continue to engage with the Office of Student Engagement virtually.
Check out our scheduled webinars, make an one on one advising appointment, and event catch up on webinars you might have missed below!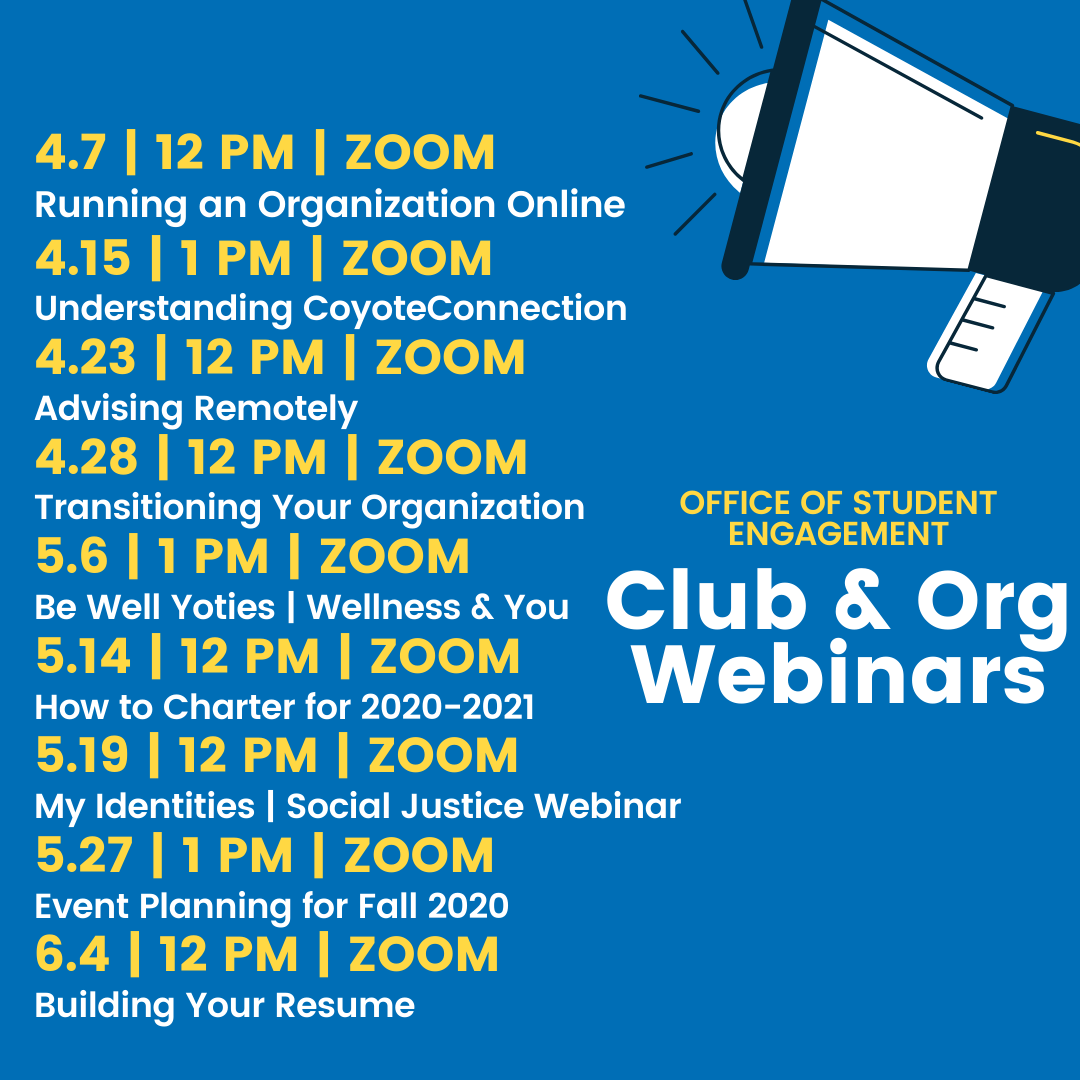 Club & Organization Spring 2020 Webinars
Join us every week for a new webinar!
Zoom Link can be found on CoyoteConnection
Previous Webinars:
April 7th, 2020 | Running an Organization Online
April 15th, 2020 | Understanding CoyoteConnection
April 23rd, 2020 | Advising Remotely
April 28th, 2020 | Transitioning Your Organization
May 6th, 2020 | Wellness & You with Be Well Yotes
May 14th, 2020 | How to Charter for the 2020-2021 Academic Year
May 19th, 2020 | My Identities/Social Justice Webinar
May 27th, 2020 | Event Planning for Fall 2020
June 4th, 2020 | Building Your Resume
*Please note that changes have been made to the University Club Transaction Request & Club Deposit Form*