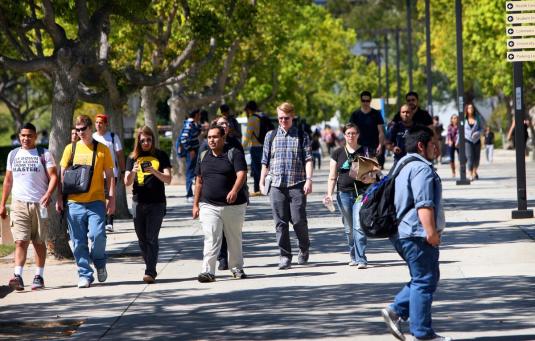 Commuter students make up nearly 90% of the population on campus. The Office of Student Engagement strives to provide resources for these students that can help them to navigate campus, become engaged and enhance their overall student experience. There are various types of commuter students and we recognize that each type has specific needs and interests. We want to make sure we are providing an inclusive and welcoming environment that not only encourages engagement, but also connects students to campus. If you are a student who identifies as adult re-entry, veteran, transfer, upperclassman, graduate, parent, etc., you more than likely commute to school daily. Whether a student is commuting from across the street or 30 minutes away, they will receive the same experience and opportunities as other commuter students.
Engagement Committee
The purpose of this committee is to enhance the overall experience of commuter and transfer students by determining their needs, becoming advocates for intentional messages and assisting those students with navigating their engagement pathways. If you would like to sit on this committee, please contact Dion Webb at dion.webb@csusb.edu. 
2018/2019 Campus Committee Report
Resource Guide
Below is a quick reference guide that provides useful information, answers common questions and exposes students to resources and opportunities available on campus. 
Commuter Questions