Save the Date!
Social Justice Summit
February 7th, 2020
Upcoming Events:
Let's Talk: Gender Neutral Bathrooms
Friday, October 11th 12:30PM-1:30 PM SMSU 219 Boardroom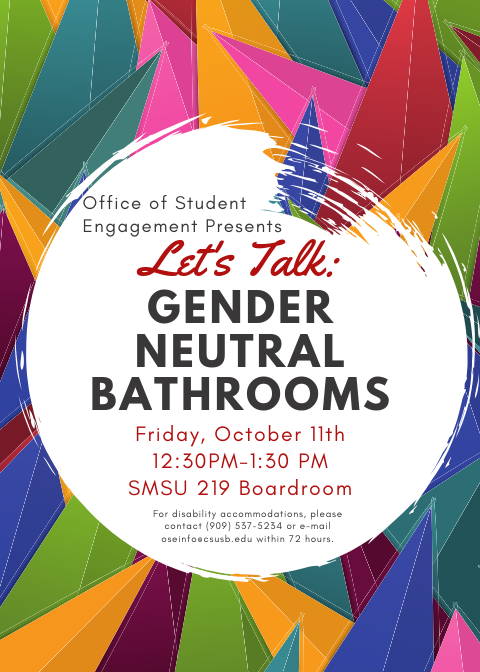 A Look at Social Justice Summit 2019
The Social Justice Summit will encourage students to understand their own social identities as well as of those around them, acknowledge their own privilege & marginalized identities to become allies for diverse & inclusive spaces, develop a sense of agency & obligation in order to change the "narrative" and establish a sense of pride & saliency with their own identities.
Through interactive breakout sessions, engaging activities and a keynote session, we will teach students to embrace their identities and become allies within their community.