Save the Date!
LIT Institute
Postponed to Spring 2020!
The Office of Student Engagement is proud to announce that we are hosting a FREE leadership conference for all CSUSB students THIS SPRING 2020!
The LIT Institute: Lead, Impact, Transform is an institute aimed at enhancing the skills for emerging and seasoned student leaders through workshops, networking and keynote opportunities from notable alumni.
The LIT Institute is designed to create spaces for conversation, facilitated networking, and the opportunity to showcase your own leadership journey and win prizes while doing so!
If you have any questions or would like more information about this conference, please contact the Office of Student Engagement at 909-537-5234.
#LITwithCSUSB #LITYOTIES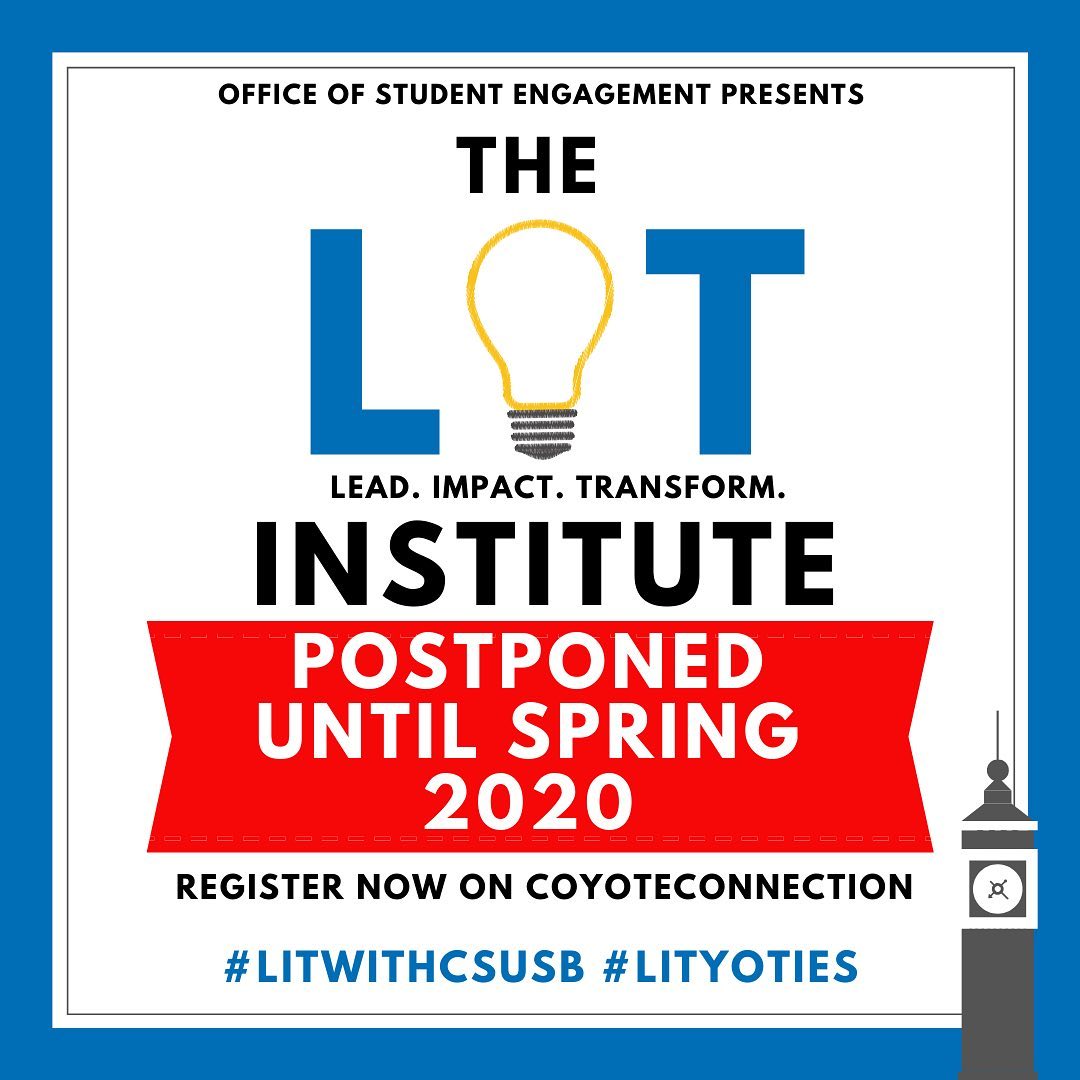 A Look at Leadership Symposium 2018
The Leadership Symposium will assist emerging student leaders in finding their leadership pathway.  Through interactive breakout sessions, engaging activities and a keynote address, we will teach students that they can lead and influence their peers through various means both on and off campus.