Black Scholars Program Provides Students Academic Support and Community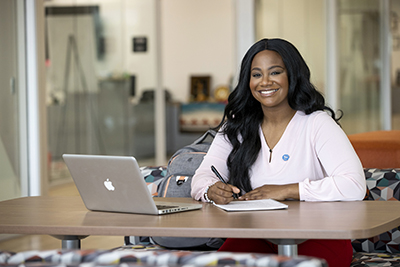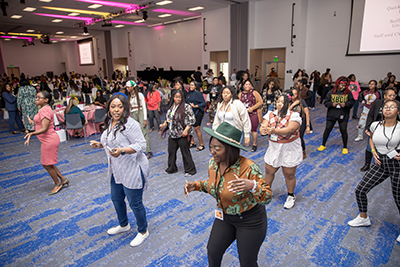 The Black Scholars Program (BSP) provides academic support while helping students graduate and earn their degrees. Program participants receive academic advising, guidance counseling and mentorship, scholarship opportunities, and service-learning and career development.  
BSP provides a supportive learning environment that embodies principles used throughout the African Diaspora. The program is open to all students regardless of academic standing. In addition, the Black Scholars Program connects students to campus resources, programming, and fellow Coyotes.  
Black Scholar Program Academic Advisor Ashley Howard ensures students have the knowledge, resources, and support to excel at CSUSB and after graduation. She advocates for students, provides mentorship, and helps guide students on their educational journey. 
"The Black Scholars Program is here to ensure the students who identify as Black and Pan-African have a warm handoff once they have been fully admitted into the university and enrolled," said Ashley. "We are here to assist with retaining our Black and Pan-African students and ensure they have what they need to succeed academically."  
She added, "Advising appointments are culturally centered, and our workshops focus on providing students with the tools they need to succeed inside and outside the classroom. Lastly, if students seek a sense of belonging, look no further because we are also your connection to the Black CSUSB community." 
The Black Scholars Program host and collaborate on events throughout the year. Most recently, BSP hosted the inaugural Black Girl Magic Summit on April 12. The event featured discussions on topics, such as self-love, self-care, healthy relationships, financial awareness, and women's health. More than 195 CSUSB faculty and staff, high school students, and community members attended the event.  
Stay connected and follow the Black Scholars Program on Instagram @blackscholars_csusb.
To access information about the Black Scholars Program, click here