Big Year for CSUSB Athletics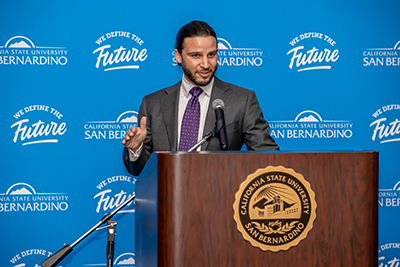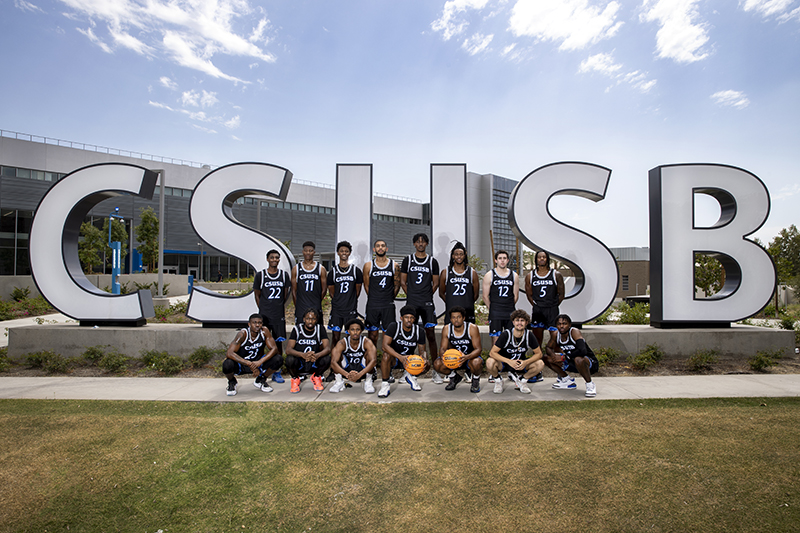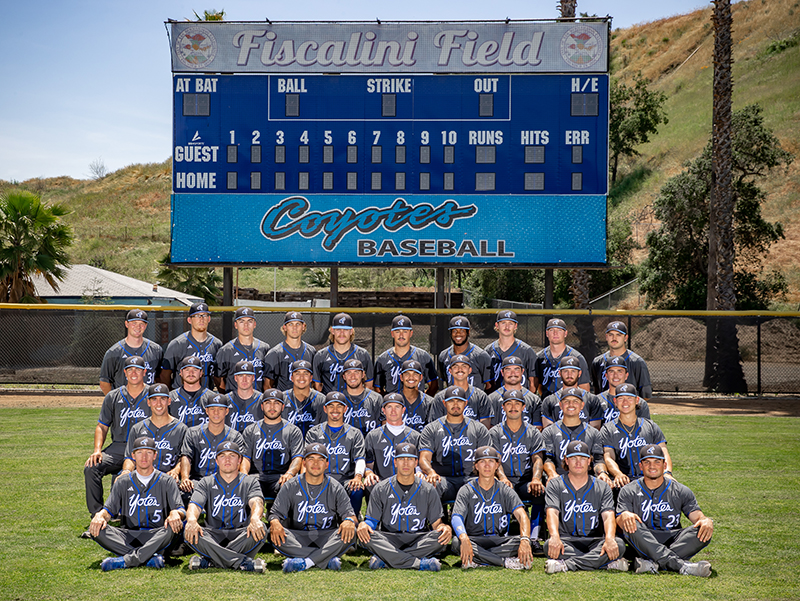 This year, Athletics had record-breaking seasons in the different sports programs and welcomed new leadership. Shareef Amer, a talented athletics administrator with more than 11 years of experience in intercollegiate athletics, was named Cal State San Bernardino's new athletic director. 
  
"We are thrilled and happy to welcome Shareef to the Coyote family as the new leader of our Athletics department," said Dr. Paz Maya Olivérez, the Vice President for Student Affairs. "He has demonstrated his ability to be an effective administrator in working with diverse student-athletes who not only prioritize athletic success, but who also understand the critical importance of student academic success. I am confident that his leadership will continue to strengthen the championship culture and stellar team of staff and coaches in our Athletics program." 
  
"I want to thank President Tomás Morales, Vice President Paz Olivérez, and the hiring committee for entrusting me to lead this department. I also want to thank Dr. Kurt Patberg with Mammoth Sports Consulting," said Shareef. "I look forward to leading a competitive Athletics department where the individuals and sports teams serve as a point of pride for the CSUSB campus and community. We will emphasize success in the classroom, on the playing fields, and within the community. Go Yotes!" 
  
Shareef comes to CSUSB after having served in an executive leadership capacity at California State University, Northridge. Shareef joined CSUN in 2018 as the associate athletics director for compliance before being elevated to associate athletic director for administration and operations in February 2019. In that role, Shareef oversaw the compliance services office, athletics facilities, events and game day operations, the athletics equipment room, and was responsible for strategic planning for the department. Additionally, Shareef supervised the baseball, softball, women's indoor volleyball and beach volleyball, and women's tennis programs. 
  
Shareef joined CSUN after spending nearly three years working within the Office of Athletic Compliance at the University of Southern California (USC). Prior to USC, Shareef worked in the compliance services office at the University of Michigan. 
 
Shareef earned his bachelor's degree from the University of Michigan and his law degree from the University of Tennessee College of Law. It was during his time at UT that Shareef helped revive the school's Sports and Entertainment and Law Society. After moderating the group's first Sports Law Symposium — which included a panel discussion with a member of the NCAA Enforcement Staff, a prominent NFL agent, and the then-head coach of the University of Tennessee football team — Shareef identified intercollegiate athletics administration as his preferred career path. 
 
At CSUSB, Shareef will oversee 10 programs, including women's teams in basketball, cross country, soccer, softball, track and field, and volleyball, and men's teams in baseball, basketball, soccer, and golf. The men's basketball team is coming off its most successful season ever, making an appearance in the NCAA Division II Final Four. The Coyotes are perennial powers in the California Collegiate Athletic Association, and CSUSB Athletics had big seasons throughout the year in the different programs.
Overall Success 
Winningest year in CSUSB's NCAA Division II era (1991-now) having an overall record of 146-75-11 for a win percentage of .653 
Went an incredible 69-22-5 in home events for a win percentage of .745 
29 CCAA Athletes of the Week, shattering the school's previous record of 18 set in 2021-22 
Women's Volleyball, Men's Basketball, Men's Golf, and Baseball were all ranked in the Top 25 
Postseason 
6 of the 10 programs made the NCAA postseason, including all 4 spring sports 
Women's Volleyball made their 22nd consecutive NCAA Tournament appearance 
Baseball made their first ever NCAA Tournament Appearance in DII, including hosting their first ever regional tournament 
Men's Basketball tied their deepest run, making it to the Final Four 
Team Records 
Men's Basketball (31 wins) and Baseball (38 wins and counting) both broke their respective program record for most wins in a season 
Men's Basketball broke the school record for most points scored in a season 
Baseball broke the school record for most hits and runs scored in a season 
Individual Accomplishments 
Two athletes named All-American 
14 athletes named First Team All-CCAA, 12 athletes named Second Team All-CCAA, and 11 athletes named All-CCAA Honorable Mention