Get to Know Graduate Student Rhianna Norlund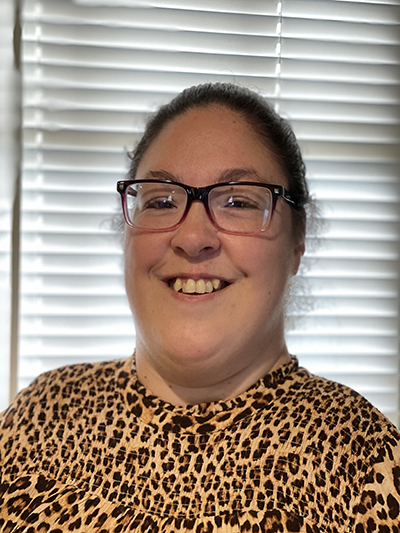 Meet Rhianna Nordlund! She is a CSUSB alumni who graduated in 2020 with a bachelor's degree in Social Work and is currently in the CSUSB Social Work graduate program.  
She has a passion for serving others and that has been showcased in her volunteer work at The Way Station, where she helped the homeless and low-income populations, and the Morongo Basin Unity Home, serving as a domestic violence advocate.  
After graduation, Rhianna plans to become a licensed clinical social worker. Rhianna was inspired to pursue a career in social work because of her own experiences.  
"I have a physical disability that limits my range of motion in most of my major joints in my body, and I had social workers throughout my life who have helped either me or my family in supporting us," said Rhianna. "So I envisioned myself being a support person for another young, disabled individual as they pursue their dreams." 
As an undergraduate student, Rhianna was a social work intern for Basic Needs and Student Support, where she performed CalFresh outreach, worked in the Obershaw DEN, and helped assess students for different basic needs services.  
At CSUSB, she has also taken advantage of the programs and events offered by Workability IV, a program that provides support through enhanced career preparation services to CSUSB students with disabilities and assists them in overcoming barriers, obtaining gainful employment within their academic major, and job retention. 
"I think the most beneficial programming that they've had are the job fairs, where I've gotten to practice my interviewing skills with actual recruiters," said Rhianna.  
During the 2022-23 academic year, Rhianna is doing fieldwork at Painted Brain, which is a Los Angeles-based organization trying to expand to the Morongo Basin area. She is working with different populations, including senior citizens, the homeless, and individuals with mental illnesses, and conducts groups, where art is used to perform psychosocial lessons.