CSUSB Welcomes Flavio Paniagua-Navarro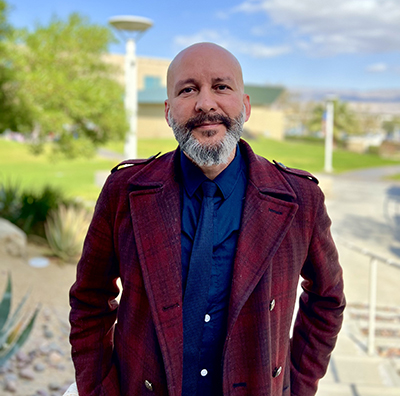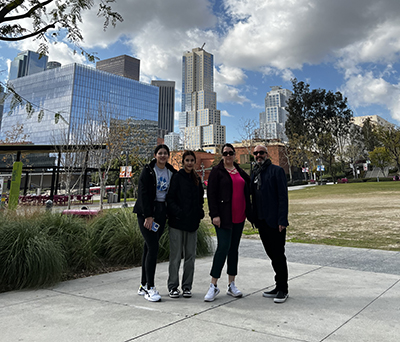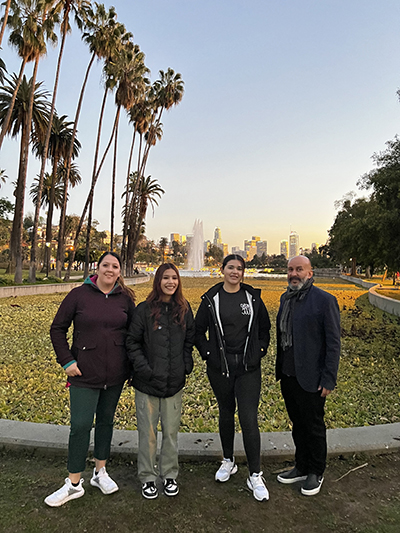 Flavio Paniagua-Navarro is the Director of the College Assistance Migrant Program (CAMP), a federal grant from the U.S. Department of Education. Cal State San Bernardino was awarded the $2.3 million federal grant to assist migrant/farmworkers or their children stay in college. The five-year CAMP grant will help students from migrant/seasonal farmworker backgrounds successfully complete their first year of college and continue into the second year. 
Flavio joined the Coyote family in September 2022. Prior to CSUSB, Flavio was a coordinator for the High School Equivalency program at Cal State Fullerton, which is an educational program that serves students from migrant or seasonal farmworker families and is also funded by the Department of Education. 
As director of CAMP, Flavio helps students map out a plan of action to be successful beyond their first year at CSUSB and after graduation. Ultimately, he ensures students have the resources they need and helps guide them to meet their goals and succeed. 
Flavio also collaborates with the local community, CSUSB campus partners, and community agencies in the Coachella Valley for outreach and resources. 
CAMP is a unique educational program that aims to help students from migrant/seasonal farmworker backgrounds succeed in college. It is a national program that was created more than 30 years ago to help students achieve their educational goals. 
The program offers support to students their first year at CSUSB, which is why Flavio finds it critical to set them up for success during that time frame, especially after their first semester. 
"We know that many of the students are first generation students and have a really difficult time transitioning from high school to university," said Flavio. "We want to make sure that when they come back the second semester, that they're strong, they're focused, and anything they need, they can count directly on me and the other members of the CAMP staff."
CAMP program participants receive the following services:
Semesterly stipends
Summer Bridge course
Peer mentoring
Counseling
Academic advising
Laptop
Cultural event, university, and conference trips 
Students interested in the program can find eligibility requirements and submit an application on the CAMP website.