Get to Know Graduate Student Beyza Aktepe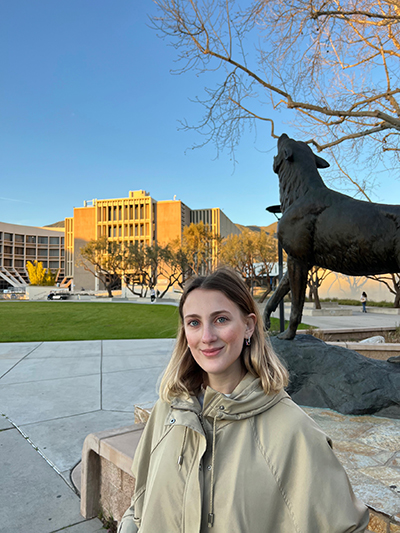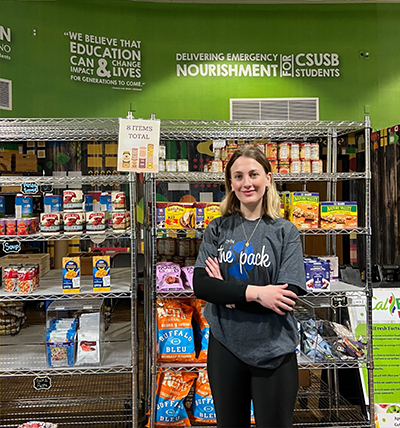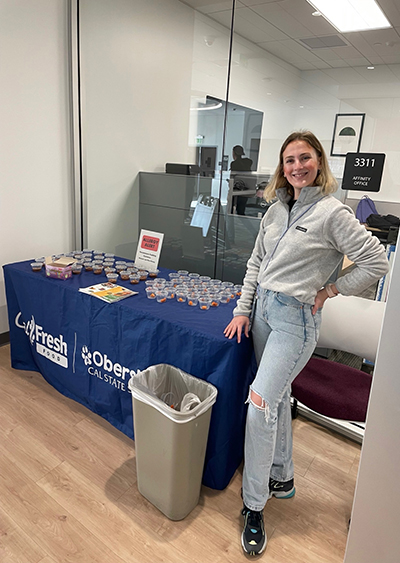 Beyza Aktepe is an international graduate student from Turkey who is majoring in Nutritional Science and a graduate intern in the Basic Needs and Student Support department. Working on campus has allowed Beyza to explore her passions and get hands-on experience in her field of interest. 
Beyza is a part of the department's CalFresh team, which focuses on two key areas: outreach and healthy living. CalFresh is a nutrition assistance program that helps low-income individuals and families buy food. The program helps those in need afford to incorporate healthy foods, like fruits and vegetables, into their diets.
She helps lead the healthy living efforts by creating programs and events that educate the campus community about nutrition and the benefits of the CalFresh program. The events are held throughout the year, such as Harvest of the Month, where the team selects a food item and showcases how to prepare it using different recipes. It is an opportunity to educate students about how to incorporate healthy foods into their daily lives. 
"The Basic Needs department is not just providing students food in a pantry," said Beyza. "We are also providing them with education."
She added, "We know that students are going to be here just maybe for four years, and after that, they're going to leave here with the information that they learn from us."
The CalFresh team also hosts events that focus on how to manage a shopping budget for food, read nutrition labels, and select healthier food options. The events have been held in-person. However, the team will be incorporating virtual events this year as well. The events are open to the entire campus community. 
Beyza's internship aligns with her career goals. After graduation, Beyza plans to take the national exam to become a registered dietician. According to Beyza, since joining the Basic Needs and Student Support department, her communication, team work, and collaboration skills have improved. 
For Beyza, the best part about her job is touching people's lives and sharing her passion for nutrition with others. 
Stay connected and follow Basic Needs on Instagram @CSUSBBasicNeeds and @CSUSBBasicNeeds_PDC to find out about upcoming events and resources. 
To access information about CalFresh, click here