Student Affairs Host Third Event in Professional Development Series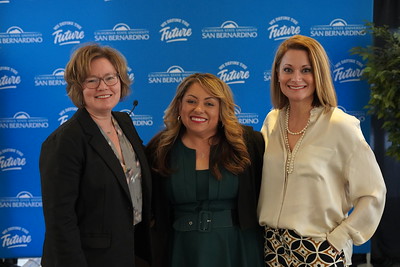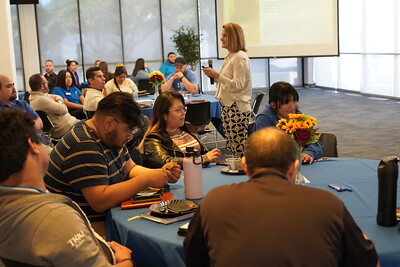 Student Affairs held the third event in the professional development series of keynote and workshop sessions with authors of the book "Creating Sustainable Careers in Student Affairs" on Feb. 8. The events are an opportunity for the division to engage in important conversations about the Student Affairs profession. Titled The Toll of Student Affairs Work, Dr. Alison Dubois and Dr. Molly Mistretta were the keynote speakers. The session helped participants develop a deeper understanding of the personal impact of burnout and compassion fatigue. Participants also learned how to successfully implement individual and organizational self-care strategies. 
Attendees shared positive feedback about the session in the post-event survey: 
"Both presenters were very engaging, and I appreciated their ability to connect their research to the work we do in Student Affairs," said a participant.
An attendee found the session helpful at "identifying symptoms of burnout and how it manifests in our day to day."
Another participant said, "The general topic is always a good one to discuss. I appreciate how it's friendly to both individuals who have been keeping up with the series and newcomers."
The event is part of a 2 ½ year long series of in-person and virtual sessions that the Division of Student Affairs has been offering since spring 2022. Check out photos from the day on the Student Affairs Flickr!