SAIL Provides Academic Support and Guidance Services to CSUSB Students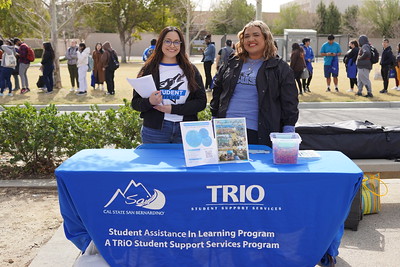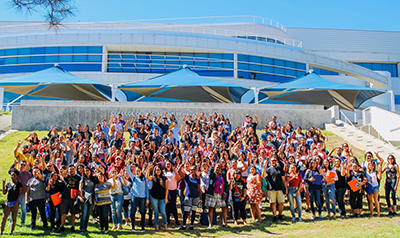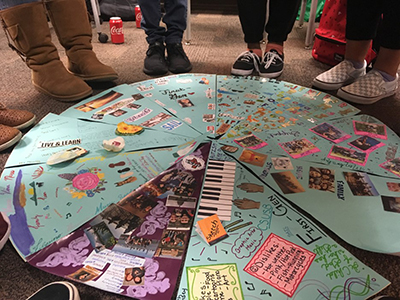 The Student Assistance in Learning (SAIL) program is one of 25-plus departments in the Division of Student Affairs. It is a Student Support Services (SSS) project that is part of the federally-funded TRIO family.
"The SAIL-SSS model is designed to provide academic, financial, career/graduate school, and personal support and guidance services to undergraduate students from low-income backgrounds, first-generation college students, and individuals with disabilities, all with the goal of increasing retention and graduation rates," said Kristen Stutz, Director of SAIL. "At CSUSB since 1981, and funded to serve 335 students per year, SAIL has served over 7,000 students during our tenure."
She added, "We want SAIL to feel like a home base on campus for our participants, and we are always looking for ways to have our services complement the quality student services offered on campus."  
Through the SAIL program, eligible students have access to:
Academic advising
Financial aid counseling
Personal finance planning
Career and personal counseling
Semester workshops addressing study skills, student resources, and personal growth
Computer/Study Resource Center (SAIL's Harbor)
Study marathons to help students prepare for final exams
Assistance with graduate school planning and applications
Cultural, community service, and leadership development opportunities
"Our philosophy is to connect and add to the breadth and depth of services available to our motivated, resilient, and talented students," said Kristen. "The SAIL Compass is our developmental counseling model that gives our students and staff a framework to assist with goal-setting, while also keeping the focus on the needs and dreams of each individual student."
Stay connected and follow SAIL on social media for the latest information about events, resources, and services: Facebook, Instagram, and YouTube.