Sonia Martinez Helps Get Fitness Court Built Near CSUSB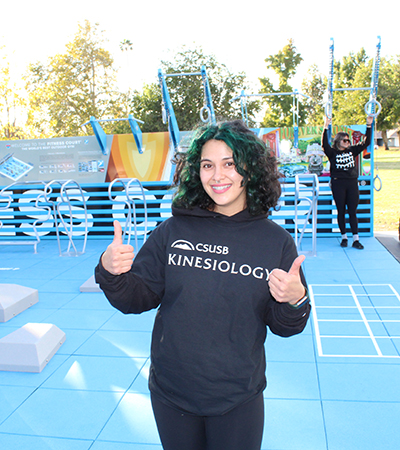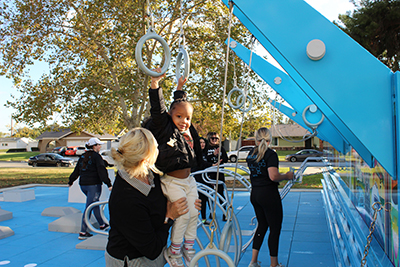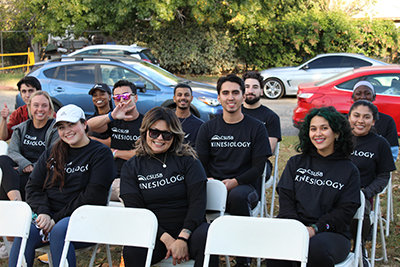 Sonia Martinez, Recreation and Wellness Well-Being Coordinator for the Retreat, played an instrumental role in getting a Fitness Court built at Blair Park in San Bernardino only a few miles away from campus. After years of hard work and dedication, the ribbon-cutting ceremony of the seven-station outdoor Fitness Court was held on Nov. 9
CSUSB Kinesiology students in the Exercise is Medicine - On Campus club served as launch ambassadors at the ribbon-cutting ceremony and provided attendees with demonstrations on how to use each station. There were also QR codes at each station, which could be scanned and showed participants how to do the exercises. At the ribbon-cutting ceremony, it was a full-circle moment for Sonia to see the Fitness Court completed.
"It took years, and it felt so good to see the students use it," said Sonia. "This is something I wanted to make sure I give back to the [local and campus] communities."
In 2018, Sonia wrote a grant proposal to receive $30,000 from the National Fitness Campaign (NFC) to have a Fitness Court built at CSUSB. She was awarded the grant, but due to the pandemic and other factors, CSUSB was unable to move forward with the project.

However, that did not stop Sonia from seeing her dream come to fruition. Sonia worked with CSUSB's Exercise is Medicine - On Campus club as a part of the campus leadership team, Kinesiology Department, and the City of San Bernardino Parks and Recreation Department to get a Fitness Court funded and built near campus.
The City of San Bernardino was also selected to receive a $30,000 grant from NFC to help support the construction of the Fitness Court, along with additional funding from the San Manuel Band of Mission Indians and the California Parks and Recreation Society.
Sonia was motivated to see the project through because of the lack of health resources she saw in the community. The Fitness Court will provide greater access to exercise for the local community, as well as provide CSUSB's Kinesiology students with opportunities to teach classes. Now that the Fitness Court is open, Sonia plans to work with the Kinesiology team to provide free weekly classes at Blair Park in English and Spanish for the local and campus communities.