Meet Campus Survivor Advocate Claudia Ochoa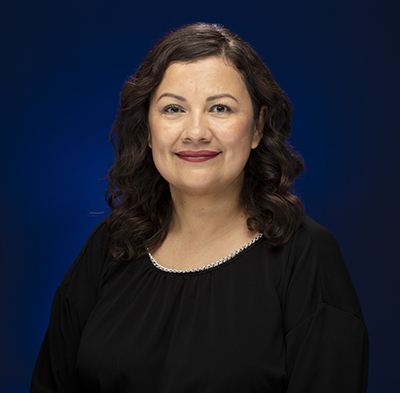 Claudia Ochoa is the Campus Survivor Advocate in Counseling and Psychological Services. She joined the Coyote family in 2016 in the College of Extended and Global Education as an Administrative Assistant before transitioning to a Student Advisor. As the Campus Survivor Advocate, Claudia provides support and resources to survivors of domestic violence, intimate partner violence, sexual violence, harassment, and stalking.
"The incidents do not have to have happened on campus for me to provide services," said Claudia. "I am a confidential advocate, which means I will not share the information disclosed to me with anyone else."
She added, "My services are not contingent on a Title IX report or investigation. I am available to provide information on your reporting options, assist with restraining orders, and provide referrals to campus and community resources." 
According to Claudia, everyone has a right to feel safe, cared for, and heard in all environments, whether at home, school, work, or out in the community.  
"When that doesn't happen, we have a right to have our voice heard and all our options presented to us," said Claudia. "I believe it is important to provide survivors with all options available to them so they can make informed decisions for themselves. The decisions should be supported and free of judgment from others."
Prior to CSUSB, Claudia was a Victim Witness Advocate for the San Bernardino County District Attorney's office for 10 years. In that role, she supported survivors of domestic violence, sexual violence, intimate partner violence, harassment, stalking, and all other violent crimes through the criminal justice system process and provided resources.
To receive advocacy services, students can contact Claudia by phone at (909) 537-7354 or by email at claudia.ochoa@csub.edu. She also accepts walk-ins, and meetings can be conducted in person or over Zoom.
"I am available to students in whichever format they feel most comfortable," said Claudia.
For Claudia, the best part about her job is being able to support survivors regardless of whether they choose to report to law enforcement or go through the Title IX process or not.
"Here at CSUSB, I can support survivors in the choices they make for themselves," said Claudia.
In addition, she is excited to collaborate with students, staff, and faculty on programming and services that are inclusive and reflective of the diverse CSUSB campus.
To access information about Survivor Advocacy Services, click here