Meet PDC Interim Assistant Dean of Student Engagement Avi Rodriguez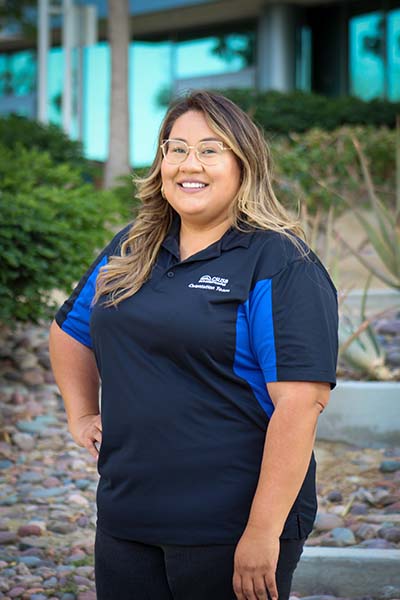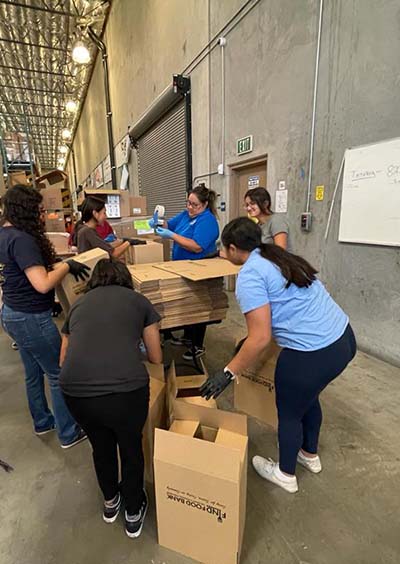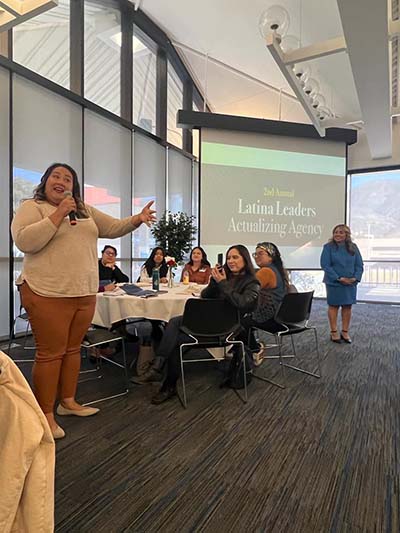 Avi Rodriguez is the Interim Assistant Dean of Student Engagement at the Palm Desert Campus. She has been part of the Coyote family for 12 years and has held a variety of roles at PDC.
Avi began her time at CSUSB as an intern for the Rancho Mirage Student Center. She then transitioned to full time roles as an Admissions and Recruitment Counselor, Academic Advisor, and Student Engagement Coordinator. She took on her new role as Interim Assistant Dean in February.
"My big goal is to have students feel a sense of belonging," said Avi.
She accomplishes this by ensuring students have the support and resources they need to be successful at CSUSB. Avi believes students need three things to be successful: support at the university, support at home, and self-motivation. In her role, Avi provides the university support to students.  
According to Avi, if a student has a question about a professor or an idea about a program they want at PDC, her door is always open and she is ready to have that conversation. Ultimately, she wants students to feel connected during their time at CSUSB and know the university is here to support them along the way.
Avi plans to start a leadership/volunteer program at PDC. She discovered her passion for volunteering after joining her local Rotary Club during the pandemic.
"Volunteering is very close to my heart," said Avi. "My goal is to bring that sense of community and giving back through a leadership/volunteer program."
In addition, the program will be an opportunity for students to network with people in the community who could be a great resource to them after graduation.
To access information about the Palm Desert Campus, click here