Student Affairs Welcomes Case Management Specialist Anais Otero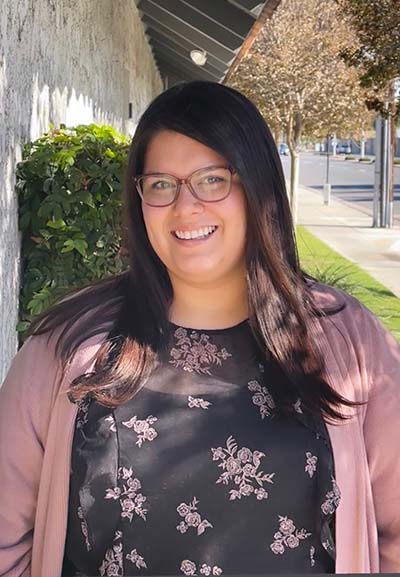 Meet Anais Otero! She is the Case Management Specialist in the Office of Student Conduct and Ethical Development. Anais joined the Coyote family in October.
She got her start in higher education at California State University, East Bay, as a peer mentor, where she provided support to students transitioning from high school to college. Anais enjoyed the experience so much that she went on to become a senior peer mentor her junior year and was able to teach the next generation of peer mentors skills, such as active listening and effective communication.
As a Case Management Specialist, Anais works with the CARE (Campus Assessment, Response and Education) Team to provide support and resources to students.
The CARE Team is a multidisciplinary group of professional staff members that come together to help students, and it provides a centralized structure for the campus community to report concerns.  
When a referral is made, the CARE Team reviews, assesses, and responds to student issues that may present barriers to their personal and academic success, such as food and housing insecurity, emotional distress, health concerns, or other personal challenges. The referrals are sent to Anais, and she serves as the first point of contact.
"What I do is provide support and resources and do occasional check-ins on the student — make sure they're doing okay if they're in crisis and they need immediate assistance, whether they're having housing insecurity or if they are having a mental health crisis," said Anais.
A CSUSB student, faculty, or staff member can make a referral to the CARE Team if they have concerns for a student who may be showing signs of needing assistance. The role of the CARE Team is to provide a supportive resource for students, address student concerns, and maintain a safe campus environment.
"The CARE Team is a wonderful resource, and I'm proud to serve both the CARE Team and the campus," said Anais. "If students are ever having concerns or they feel that they need to reach out and talk to someone, if they're going through a tough time, please do so."