CSUSB Welcomes Campus and Local Community to Homecoming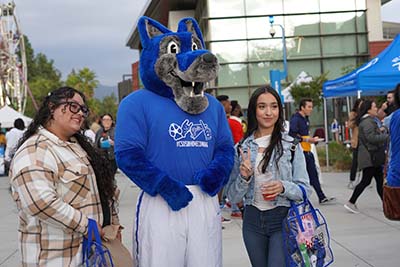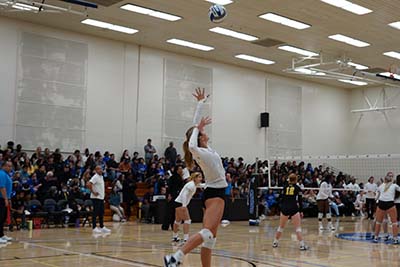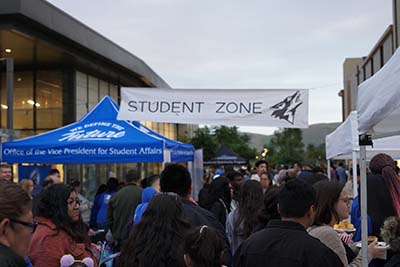 CSUSB celebrated the most anticipated event of the fall, Homecoming Week, Oct. 17-22. Homecoming brought together CSUSB students, faculty, and staff and welcomed alumni back to campus in celebration of Coyote Pride.
The Division of Student Affairs hosted events throughout the week at the San Bernardino and Palm Desert campuses. The Homecoming Bash on Saturday, Oct. 22, concluded the week-long festivities. Nearly 2,500 people came out to the event. Those who attended enjoyed campus tours, a college resource fair, food, giveaways, a photo booth, interactive games, prizes, Family-Fun Kid Zone, and live band.
"This was my first time attending Homecoming at CSUSB, and I had a phenomenal time," said Matt Valdez, a fourth-year business management major. "The live performances, carnival games, food, student booths, and more made for a lively atmosphere for anyone to enjoy." 
He added, "I would highly recommend other CSUSB students to attend, especially if it's their first time."
Associated Students, Inc. and the Office of Student Leadership and Engagement collaborated to create the student zone, an exclusive interactive area for CSUSB students, located in Coyote Village. The student zone featured food, music, activities, and grand prizes. 
After the Bash, attendees had the opportunity to watch the women's volleyball team face off against CCAA rival California State University, Los Angeles, where they earned the win and avenged their loss in the 2021 NCAA West Regional.
Visit our Flickr to check out photos from the day!