Students Gain Leadership Experience with Residence Hall Association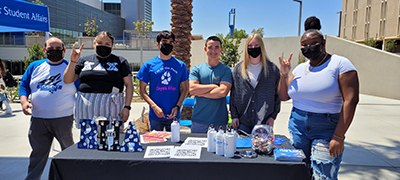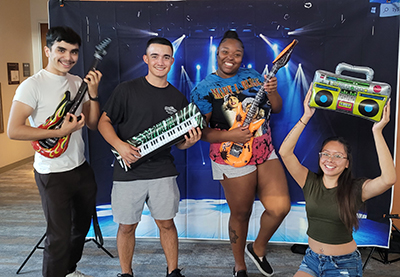 Students who live on campus can get involved and gain leadership experience by participating in the Residence Hall Association (RHA). RHA is the student government for CSUSB's residential communities, which consists of Arrowhead, Coyote, and University Villages. The Residence Hall Association provides students with a venue to share their needs, ideas, and concerns and advocates for residents on a departmental, university-wide, and national levels.
RHA serves all residential students and provides opportunities to participate in housing. Students can gain leadership opportunities through Village Councils, as well as educational and community building opportunities through programs and events.
In addition, RHA provides students with traditions and a variety of initiatives to create a sense of belonging and spirit within housing.
"The Residence Hall Association is one of the largest student organizations on campus, representing the needs and interests of all housing residents, and provides great benefits to residents," said Holly Allar, Associate Director for Residential Education. "From involvement opportunities, such as Village Councils, to long-standing traditions such as housing's "Week of Welcome," RHA impacts the community in important ways and holds a special role in advocating for the needs of students in housing and within the university."
The RHA executive board is made up of five positions: director, national communications coordinator, programming coordinator, marketing coordinator, and business administration coordinator. All of the RHA executive board members go through an election process in the spring semester and are voted into their positions for the following academic year. If students miss the opportunity to run or are unsuccessful in their run for an RHA executive board position, they are welcome to run for Village Council positions.
There are benefits to students who participate on the executive board. Students receive a housing waiver as compensation and enhance their skills in leadership, communication, organization management, and programming/event planning.
The executive board members also have opportunities for professional development both on campus and through their national and regional association affiliations.
To access information about the Residence Hall Association, click here