Student Affairs Road Show Attracts Another Record Crowd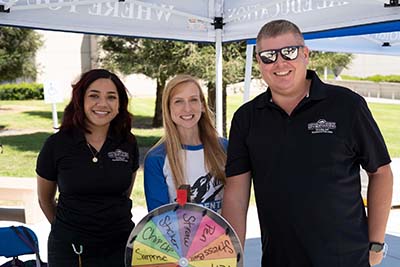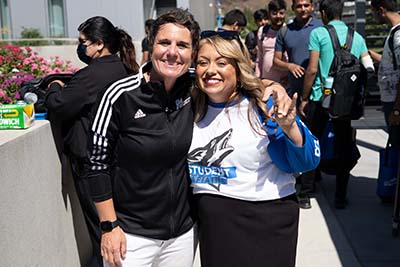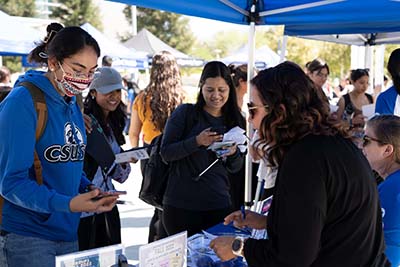 Another great turnout at the Student Affairs Road Show on Wednesday, Sept. 21, from 12-1:30 p.m. The event took place at Coyote Walk, where students came out to learn about the division and grab free lunch. Staff from each department in the division was there to showcase their resources and services and provide critical information to students. The Division of Student Affairs hosts the Student Affairs Road Show at both the San Bernardino and Palm Desert Campuses each semester to create a greater awareness about the division and enhance our presence on campus. The event provides students the opportunity to connect with DSA staff and paraprofessionals and learn more about all of the programs and support available to them through the division.
Students in attendance received a Road Show passport as they checked in to the event and were asked to visit each table to learn more about our departments. They received a stamp or signature on their passport at each stop, and once completed, they turned in their passport to be entered into a drawing to win prizes and received a free box lunch from Subway. Check out photos from the event on our Flickr. 
The Road Show will make its next stop at the Palm Desert Campus on Thursday, Oct. 13. Students will have the opportunity to attend the Road Show and Tea with the VP because both events will be held back to back. Tea with the VP will take place first at 10 a.m. at Rogers Gateway Lobby, followed by the Road Show at 11 a.m. at Rogers Gateway Courtyard.
Stay connected and follow us on social media: Instagram, Flickr, and YouTube.
To access information about the Division of Student Affairs, click here