Get to Know Basic Needs and Student Support Director Dr. Terri Anderson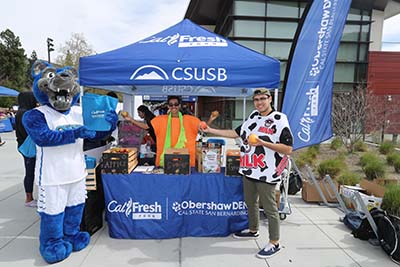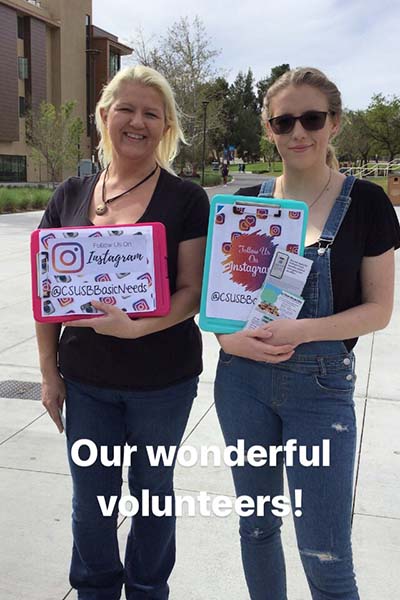 Dr. Terri Anderson joined the Coyote family in August. She is the new Director of Basic Needs and Student Support. Dr. Anderson has worked in a variety of roles in the community college and California State University systems, such as Director of Student Equity and Success at Chabot College, Student Recruitment Coordinator at Los Angeles City College, and Outreach Coordinator at El Camino College, the Compton Center. It was Dr. Anderson's experience at El Camino College that inspired her to work at community colleges and make a change in higher education.
"I'm from the city of Compton, so a lot of what drives me in regards to me wanting to be in higher education to really affect change was a lot of where I come from, my own background, my own educational journey, and the barriers I had to overcome," said Dr. Anderson.
In her role, Dr. Anderson advocates for students and ensures they have access to the resources and services they need to be successful.
"I believe I'm here to shift how we see basic needs services and expand Basic Needs and Student Support Services coupled with including student supports that are essential towards improving success and completion indicators," said Dr. Anderson.
She added, "Basic needs services is not only a one-time emergency. If we desire to maximize academic outcomes, we must see our students holistically. We have to address our students' social and emotional needs and the student experiences to transform outcomes. As an equity-minded educator, I take an intersectional approach to all Basis Needs and Student Support programming to ensure that our most vulnerable student populations that have been left behind, faced systemic racism and/or discrimination are empowered through their educational journey. Equity is not fair. Equity is justice."
Basic Needs and Student Support can be broken down into three key areas: food security, housing security, and financial stability. The department provides the following services:
Housing Security
Short term emergency housing
Food Security 
The Obershaw DEN  
PDC DEN Food Pantry
CalFresh  
Financial Security
Grant programs 
Basic Needs emergency grant
COVID-19 emergency grant
California emergency grant
Bridging the Gap - Palm Desert Campus grant
"The Basic Needs and Student Support department will provide holistic, comprehensive basic needs, services, and student support to students to support their successful matriculation through their journey here at CSUSB and beyond," said Dr. Anderson.
Students are encouraged to schedule an appointment with the Basic Needs coordinator at basicneeds@csusb.edu to discuss what services and resources would best fit their needs. However, walk-ins are welcome.
The Obershaw DEN has been temporarily relocated to the Santos Manuel Student Union North, Room 3311. To access the Palm Desert DEN Food Pantry on the Palm Desert Campus, visit the Health Sciences Building, Room 118. Students can stop by during operating hours to grab a healthy snack or quick meal.
Stay connected and follow Basic Needs on Instagram @CSUSBBasicNeeds and @CSUSBBasicNeeds_PDC to find out about upcoming events and resources. Call the Obershaw DEN at 909-537-3663 or Palm Desert Campus DEN at 909-537-8173, or click the link below for more information.
To access information about Basic Needs and Student Support, click here