Summer Bridge Program Helps Students Transition to CSUSB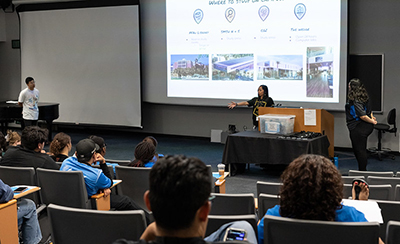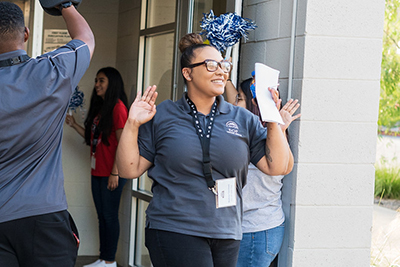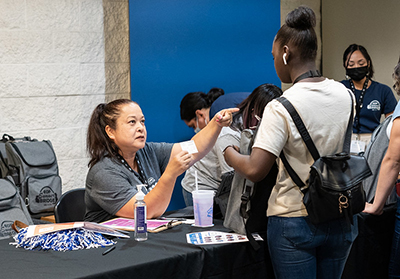 The Summer Bridge Program for new CSUSB Educational Opportunity Program (EOP) freshmen was held June 20-July 13. The four-week program was to help students get acclimated to the university with the goal of giving students a head start toward a successful college experience and the opportunity to begin building community with other students. More than 40 students participated in this year's Summer Bridge. 

The program is free for students and consisted of academic classes, counseling services, university orientation, student development workshops, and mentorship experience activities. Students also participated in math and english classes, where they earned college credit. 

Students were engaged in academic and program activities Monday through Thursday. Each participant was provided with required course materials and academic supplies. 

"As we start the fall term, it's evident how impactful Summer Bridge was for the EOP students who participated," said Debbie Gallardo, EOP Summer Bridge Coordinator and EOP Counselor. "They are walking around campus with more confidence because they know where to access resources and where to locate their classes, they've experienced transitional college-level courses and are familiar with professor's expectations, and they've already built rapport with their EOP Counselor and are proactive about scheduling appointments to address any questions they may have."

After two years of a virtual Summer Bridge, the program was back to being in-person this year. EOP incorporated a daily homeroom, where the staff met with students at the start of the day for reminders, ice breakers, and bonding. The homeroom was used as a space to host weekly themed spirit days and hand out incentive prizes, which helped build rapport with the students. 

In addition, three student mentors led the ice breakers and fun activities. The peer component was an additional layer of support for the Summer Bridge students to bond with a peer and build community on campus before they begin at CSUSB in the fall.
To access information about Educational Opportunity Program, click here