CSUSB Receives $2 Million Grant for College Assistance Migrant Program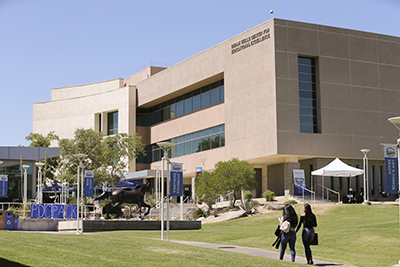 Cal State San Bernardino was awarded a $2.3 million federal grant to assist migrant/farmworkers or their children stay in college. The five-year College Assistance Migrant Program (CAMP) grant from the U.S. Department of Education will help students from migrant/seasonal farmworker backgrounds successfully complete their first year of college and continue into the second year. 
According to Summer Steele, Director of the California Student Opportunity and Access Program, the grant will provide wraparound services for first-year college students, such as academic, career, and support services; financial assistance; and follow-up services. Students will be eligible for workshops, stipends, and resources. 
"There is a lot of support geared towards keeping our students connected and engaged," said Summer. 
The grant will serve 50 students annually and will work out of Cal State San Bernardino, CSUSB Palm Desert Campus, One Future Coachella Valley, and the Boys & Girls Club of Coachella Valley – Mecca Club.
CAMP is a unique educational program that aims to help students from migrant/seasonal farmworker backgrounds succeed in college. It is a national program that was created more than 30 years ago to help students achieve their educational goals. 
Avi Rodriguez, the Interim Assistant Dean of the Palm Desert Campus and Student Engagement Coordinator, participated in the program while at Cal State San Marcos and later worked as a peer mentor. 
For Avi, CAMP was her first introduction to working in Student Affairs and provided her with the support she needed to attain her educational goals. Avi now has the opportunity to witness the program being implemented at the Palm Desert Campus.
"Our students in the Coachella Valley will have access to extra support services to develop the skills needed to be successful in college," said Avi.