Meet Associate Dean of Students Lisa Root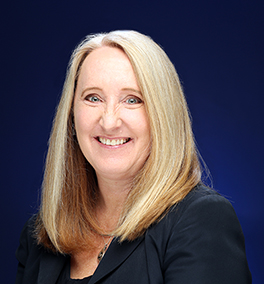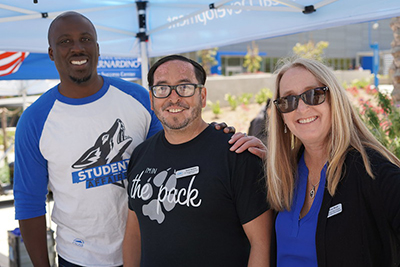 She joined the Coyote family in May 2016 and has worked in higher education for more than 20 years. In her current role, she is the Associate Dean of Students and Director of the Office of Student Conduct and Ethical Development, and also provides leadership to the CARE (Campus Assessment, Response and Education) Team.
Lisa has a wealth of knowledge and experience in higher education, having studied or worked at four different campuses in the California State University system, as well as one UC campus. She is an advocate for student success and making a difference in the lives of the students we serve at CSUSB.
As an undergraduate student at San Jose State University, Lisa was involved on campus, serving on the ASI Board, Residence Hall Association, and as a resident advisor. Lisa's training and professional development experiences laid the foundation for her career in higher education. After graduating, her interest in student development led her back to San Jose State for a Residence Hall Director position, launching her career in Student Affairs. 
Throughout the years, a number of Lisa's roles have allowed her to be involved in student leadership advising and student conduct. At CSUSB, she has had the opportunity to remain involved in student leadership through Associated Students, Inc. and other campus partners, including the Office of Student Engagement. Lisa's role has allowed her to blend all her interests. 
"The benefit of being Associate Dean is that I still get to do not just the conduct, but I'm also working closely with the CARE Team," said Lisa. 
The role of the CARE Team is to provide a supportive resource for students, address student concerns, and maintain a safe campus environment. The CARE Team is a multidisciplinary group of professional staff members that come together to provide support and resources to students. It provides a centralized structure for the campus community to report concerns.  
On the CARE Team, Lisa supports staff and students that are in need of help and connects them to on campus or county resources. She manages the on-call system in place to aid in this effort, which consists of senior leaders in Student Affairs. When a report is submitted, the CARE Team reviews, assesses, and responds to student issues that may present barriers to their personal and academic success, such as food and housing insecurity, emotional distress, health concerns, or other personal challenges. In addition, it has been helpful to CSUSB to have a full-time social worker supporting the CARE Team. 
As Director of Student Conduct and Ethical Development, Lisa helps promote a healthy and safe campus environment for students to learn and take accountability for their actions. In order to accomplish this, Lisa and her team are proactive and conduct workshops during orientation. 
"We're fortunate to have the support of the campus in order to have some time during the day to meet with every incoming student to talk about campus policies, expectations, and values, and we do a segment on academic integrity so folks really know that we are promoting that and the campus takes the academic mission very seriously," said Lisa. 
While the department does accept walk-ins, the best way to contact the Office of Student Conduct and Ethical Development is to schedule an appointment. To contact the Office of Student Conduct and Ethical Development, call at 909-537-7172 or email student-conduct@csusb.edu. Stay connected and follow the department on Instagram @csusb_sced.
To access information about the CARE Team, click here
To access information about the Office of Student Conduct and Ethical Development, click here