Leadership Lab Opens at CSUSB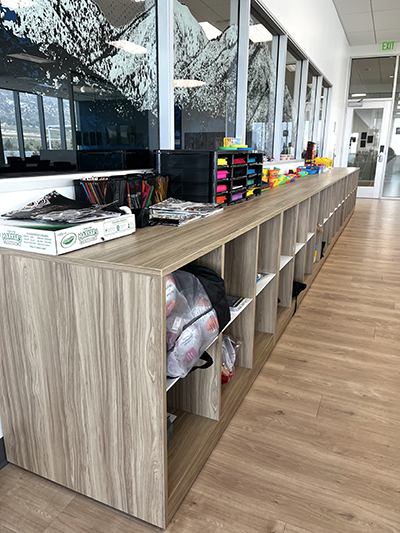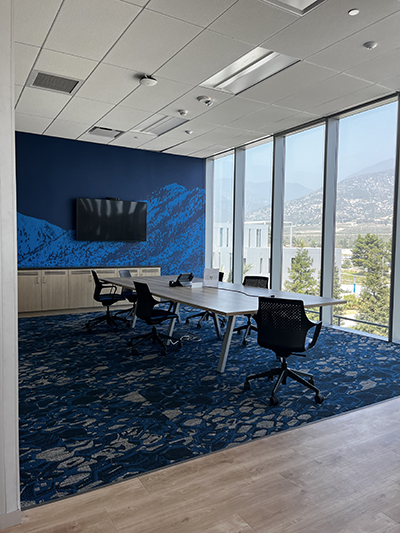 The Office of Student Engagement's Leadership Lab officially opened on February 21 and was utilized as an activity space during the Santos Manuel Student Union North grand opening on March 17.
"The Leadership Lab is a place for all students to uncover the leader in them and explore the various ways one can be a leader," said Jackie Gardner, Director of the Office of Student Engagement. 
The space, located on the 3rd floor of the SMSU North, was originally designed as the "Club Hub," which was originally designed as a workspace for clubs and organizations. However, the Office of Student Engagement felt that was too exclusive, so the purpose of the space was re-envisioned and it was renamed the Leadership Lab. It is now a welcoming space that is open to all CSUSB students and still provides work and meeting space for clubs, organizations, and any other students. 
In addition, students can access multiple leadership assessments in the space, such as the LPI, true colors, and conflict styles, just to name a few. 
The Leadership Lab is currently open from 8:00 a.m.-7:00 p.m. However, hours are subject to change next semester. For additional information about the Leadership Lab, email oseinfo@csusb.edu. 
Stay connected and follow OSE on Instagram @OSECSUSB and Twitter @OSECSUSB for the latest information. Recently, OSE's student assistants created an Instagram post that highlights all the supplies and resources students can receive in the Leadership Lab. Be sure to follow the department on social media and check it out. 
To access information about the Office of Student Engagement, click here