Student Affairs Celebrates Womxn's History Month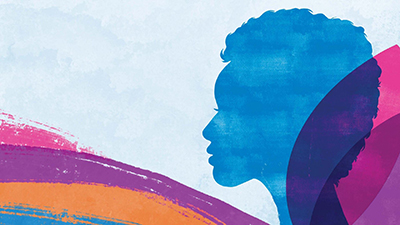 In March, Womxn's History Month kicked off at CSUSB with a number of virtual and in-person events in honor of the courage, accomplishments, and triumphs of women throughout the years. It was an opportunity to teach students about women's contributions to history, culture, and society. Student Affairs proudly participated in the annual celebration.
"Womxn's History Month provides a time for our community to learn about women's stories and reflect on ways they can support and empower women throughout their lives," said Paloma Hinojosa, Womxn's History Month committee co-chair. "Our theme for this month was 'Meeting at the Intersections: What's HERstory?' to emphasize the significance of intersectionality in the women's movement."
She added, "It is amazing to see the engagement at Womxn's History Month events led by our very own CSUSB community. In conversations with students, staff, faculty, and community members who have attended our events, they express how the events have impacted their understanding of women's experiences. Womxn's History Month, along with the other history and heritage months celebrated at CSUSB, are integral to our community's commitment to social justice and equity for all." 
The month-long series of programs concluded with the Womxn's Leadership Conference on March 24 from 9 a.m.-3 p.m. The goal of the Womxn's Leadership Conference was to help all of those who identify as women – students, staff, and faculty become stronger leaders in their personal, organizational, and community spheres of influence; inspiring them to create a more accepting, equitable environment for themselves and other women; and empowering them to embrace their authentic selves.
To get a full listing of events and additional information, click here