Shawn Chin-Farrell Serving on NCAA Division II Management Council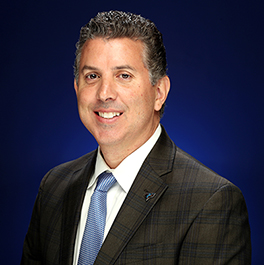 CSUSB Director of Athletics Shawn Chin-Farrell recently accepted the nomination to serve on the NCAA Division II Management Council. The Management Council reports directly to the President's Council and is charged with recommending administrative policies and regulations that govern the division.

The Management Council reviews and acts on recommendations from the Division II committee structure and from Division II representatives and committees with Association-wide functions.

There are 28 members on the council, including one administrator or representative from each of the Division II conferences, two from the Division II Student-Athlete Advisory Committee (SAAC), and two at-large positions.

"This is a tremendous honor to be selected to represent all of Division II on the Management Council," said Shawn. "I look forward to serving the student-athletes, coaches, administrators, and our peer institutions in this role."

His nomination comes at a critical time in the history of the NCAA as they are in the process of drafting an updated constitution. The impact of the Management Council during this process will be felt for years to come across the NCAA landscape. 

Shawn is joined on the Management Council from the CCAA by CSU San Marcos student-athlete Corbin Thaete. Corbin represents the National SAAC on the council.
 
The council recently met in January and recommended a variety of review initiatives, from the Implementation Committee that include Budget, Championships, Enforcement and Infractions, Governance, Legislative Process, and Membership, and from the Planning and Finance Committee including how to allocate the budget surplus, to the President's Council.
 
Shawn is serving a four-year term thru January 2026.
Stay connected and follow Athletics on social media: Twitter, Facebook, and Instagram.