Yotes Celebrate SMSU North Grand Opening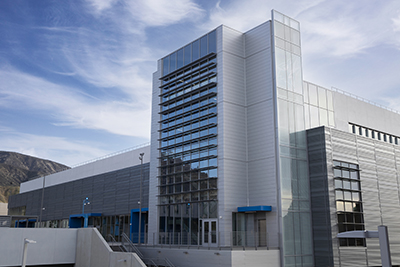 Join us for the Santos Manuel Student Union North ribbon-cutting ceremony on Thursday, March 17, from 11 a.m.-12 p.m. The grand-opening festivities will take place after the ribbon-cutting from 12-2 p.m. and include conference room showcases, center/department activities, a club fair, free bowling, alumni mixer at the pub, and more! 
"I would like to welcome all CSUSB students to celebrate the opening of Cal State San Bernardino's new Student Union facility," said Jesse Felix, Executive Director of the Santos Manuel Student Union. "Join us after our ribbon-cutting ceremony for food and activities to help you get to know your newly expanded Student Union."
Added Jesse, "You can bowl for free at the new bowling alley, get your picture taken at the Spirit Letters, visit the new center spaces, take a guided tour of the facility, grab some free food, or just take some time to explore the new building. We are so excited for this new student space and look forward to celebrating with you all."
The campus community has been counting down the days since the Santos Manuel Student Union broke ground on the three-story, 120,000-square-foot expansion in July 2019. 
The expansion includes a multi-purpose ballroom (twice the size of the existing Events Center), an eight-lane bowling alley and game room, a pub, food eateries, collaboration spaces for student organizations and student support centers, and a bookstore.
Call the SMSU office at 909-537-5940 or click the link below for more information about the Santos Manuel Student Union. Stay connected and follow the SMSU on social media: Facebook, Instagram, Pinterest, Twitter, and YouTube. 
To access information about the Santos Manuel Student Union, click here