Meet Tyler Swanson!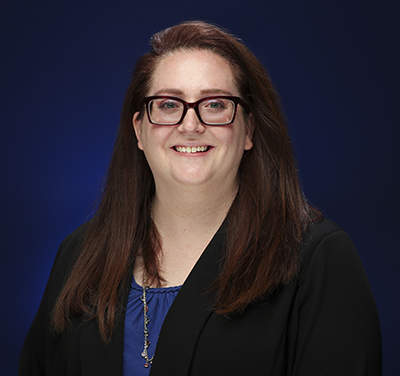 Meet Tyler Swanson! She is the PDC Employment and Job Development Coordinator for Workability IV (WA-IV).

Tyler provides WA-IV students at the CSUSB Palm Desert Campus career counseling in employment preparation and job development, placement, and retention services. Depending on a student's career goals, Tyler helps students prepare for employment or internships. This is accomplished by helping students with resumes, cover letters, mock interviews, and setting up LinkedIn profiles. In addition, she hosts workshops throughout the year on a variety of important topics, including how to disclose a disability in the workplace, tips to find and apply to jobs and internships, and communication best practices. 
Tyler's goal is to develop a disability-friendly network of employers in the Coachella Valley by obtaining individual interviews, professional/entry-level employment, and internship opportunities that are relevant to the student's area of study.
The WorkAbility IV program provides support through enhanced career preparation services to CSUSB students with disabilities who are clients of the California Department of Rehabilitation (DOR) and assists them in overcoming barriers, obtaining gainful employment within their academic major, and job retention.
In order to participate in WorkAbility IV, participants must be:
A CSUSB student/alumni with a documented permanent disability
A United States citizen or permanent resident
A consumer of the California Department of Rehabilitation
After graduation, Tyler keeps in contact with students until they achieve their goal of obtaining a job and then 90 days after they do so.
"We follow them until they find their career, their vocational goal," said Tyler.
A highlight of Tyler's job is when a student tells her they have found a job or achieved their vocational goal. For Tyler, it's a full circle moment when the students share that the information and skills she has taught them has benefitted them in their careers.
"I really enjoy hearing from the students and also following up with those students within the 90 days to see how they're doing," said Tyler. "It's really exciting to hear what they're doing and what they're learning at their job, because it's different from learning to being hands-on."

Tyler wants students to know that Workability IV is here to help them obtain their career goals and encourages students to take advantage of the resources available through the California Department of Rehabilitation.