Get to know Tanika Gardner!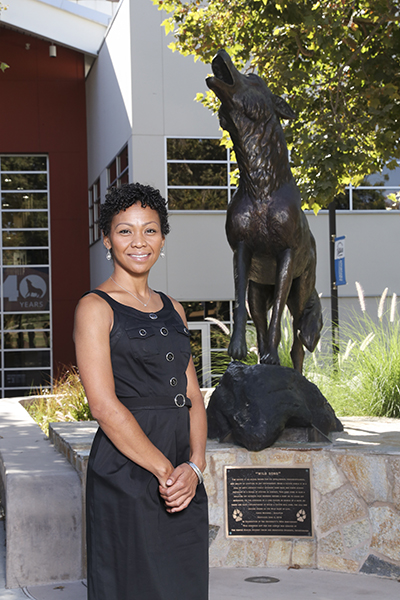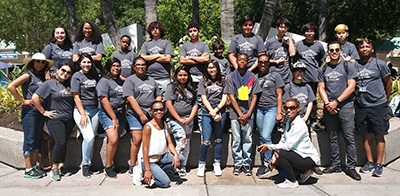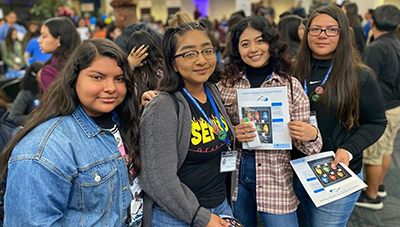 Meet Tanika Gardner! She is the Director of Educational Talent Search (ETS), a program funded by the U.S. Department of Education designed to help middle and high school students continue to the next grade level, graduate from high school, and enroll in and complete a college education. 
According to Tanika, Educational Talent Search is "a support program and a way to connect students with resources that provide them with information to make educated decisions about their future."
She added, "Our main purpose is to increase the rate of students pursuing and completing post-secondary education in our region and the Rialto, San Bernardino, and Colton Joint school districts."
Educational Talent Search identifies and assists students from disadvantaged backgrounds who have the potential to succeed in higher education. The program serves students in the sixth through 12th grade. In addition to resources, ETS provides students with advisement, mentorship, opportunities to explore careers of their interest, and academic, career, and financial counseling. 
Tanika joined the Coyote family in January 2017 and has worked in higher education for more than 15 years. She was inspired to work in higher education by her mother.
"She always worked in education, she always educated our community," said Tanika.
In addition, Tanika's grandmother also led an Upward Bound program, which is another program designed to provide high school students with educational and personal support services.
As director, Tanika's job consists of administrative responsibilities, such as knowing policies, procedures, regulations, and overseeing the budget, and most importantly supporting her team.
"It's my job to keep a steady pace going, because I do have a strong belief that the speed of the captain is the speed of the cruise," said Tanika. "I want to make sure that I'm giving all of my energy to my team so that they will do the same with their students."
According to Tanika, the best part about her job is seeing her team grow.
"I love watching my staff blossom," said Tanika. "I'm huge on professional development in my program, and my team will tell you that I'm always pushing them and encouraging them."
To access information about Educational Talent Search, click here