Division Launches 2021-24 Strategic Plan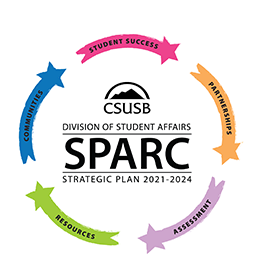 While many campuses put key initiatives on hold due to the global pandemic, the Division of Student Affairs moved forward with a strategic planning process that it had set the stage for in late 2019 and early 2020. Despite having to engage in a nine-month long strategic planning process, that involved a combination of 13 virtual leadership retreats and division-wide town hall sessions, a strategic plan was created that is student-centered and truly representative of the entire division.
The final product of this effort will guide the work of the division for the next three years and serve as constant reminder of what the division can achieve together even in the darkest of times. The work that the student affairs professionals engaged in over the last year helped strengthen their resolve and commitment to each other and their students.